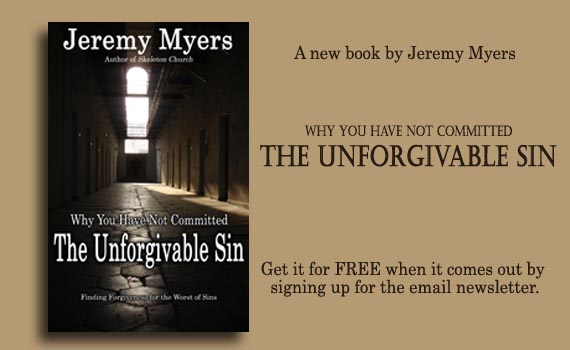 The release of my new ebook is so close, I can taste it. This is an 84 page e-book (23,000 words) on the Unpardonable Sin.
As soon as I release it, all newsletter subscribers will get it for FREE! But once it gets sent out, the only way to obtain it will be to buy it.
So make sure you have subscribed! And if you know any of your friends on Facebook, Twitter, or Google+ who might want a copy, let them know by using one of the buttons below.
---