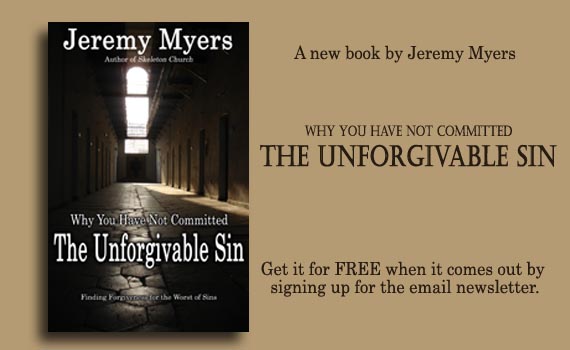 A while back, I wrote a book a book on the Unpardonable Sin.
More recently, I made about one-third of the content of this book available as a free email series.
And now, those who get the emails on the Unpardonable Sin will also be able to download a free PDF version of Why You Have Not Committed the Unforgivable Sin.
To get started, simply subscribe below!
Do you fear that you have committed the Unforgivable Sin?
Very soon I will be creating an online course which will help you find freedom from the fear of committing the unforgivable sin.
Become a member of RedeemingGod.com to be notified when this course is ready.