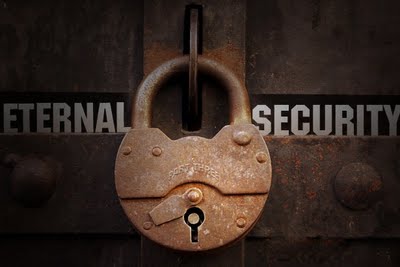 Eternal security.
When you hear that phrase, what emotions, ideas, pictures, feelings and faces come to mind?
For some people, when they hear the phrase, "eternal security" their blood starts to boil and they have trouble keeping their tongue from shouting, "Heresy!" For them, the words convey danger and an excuse to sin, and they think of people who claim to be Christians but who certainly don't act like it.
For others, the words are like a soothing blanket and a hot cup of tea. For them, the words convey love and acceptance. They may think of loved ones or family members who became Christians but are now living in sin, and they rest in the confidence that these loved ones will go to heaven when they die.
On both sides of the issues, tempers sometimes flare, Scripture is thrown about like confetti and both believe the other has a Gospel message which, in the words of Paul, is no Gospel at all (Gal 1:7). Books are written. Sermons are preached. Debates are held. And the lines are solidly drawn. Sometimes, people switch from one side to the other, but this seems to be the exception rather than the rule. It is very difficult to determine who has the majority position.
Because of all of this, it has been argued, and I would agree, that the issue of eternal security may well be the most hotly debated and theologically divisive issue in the church today. Music styles might possibly be in first place, but if so, the issue of eternal security is not far behind. Donald Cole, who used to host the Open Line Bible Answer Call in Radio Show says that without fail, he receives at least one, sometimes as many as five questions about eternal security during every single show. Eternal security is a big issue and a huge question in the minds of most Christians.
There are many people who don't care too much what kind of music a church plays. The only thing they care about is whether the church teaches eternal security or not. Many don't really care what kind of preaching a pastor does, they only care whether he teaches eternal security or not. There are many who don't care about the children's ministries, they only want to know whether their children will be taught eternal security or not.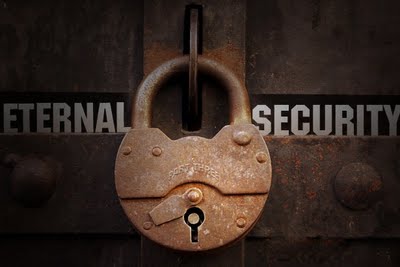 In one church I pastored, some families started attending when they heard I held to eternal security, while a couple other families stopped attending.  Some families look for a church that preaches against eternal security, while others look for a church that preaches in favor of it.
Many pastors, knowing that this is such a divisive issue, try to ride the fence and appease both sides. I understand why they do this, but that is not my personality. If I believe something is firmly taught in Scripture, I teach it. I cannot keep silent on it. In fact, I have tried to keep silent on certain issues over the years, but the problem, or maybe I should say the benefit, of teaching through books of the Bible the way I do, is that I cannot avoid certain issues for long.
Eventually, I must tackle certain Bible passages that I would rather avoid, and address certain Bible topics that seem controversial. I have found over the years that when I am trying to avoid an issue, that is the issue the next passage in our study addresses. When that happens, I must choose between trying to teach Scripture the way I understand it, or trying to avoid what I think a Scripture passage teaches. I have done both, and never have I felt that God is pleased with me when I try to avoid the issue.
But here is the problem with teaching through the Bible book by book, line by line. When we come to one of those controversial passages, I teach it. But then, without fail, I get someone coming up to me after the service on Sunday, or someone who gives me a call on Monday, or someone who writes a letter or e-mail on Tuesday, or someone who comes to debate with me at Wednesday night Bible study. And their comments always go something like this: "Thank you for your message on Sunday, but I disagree with you because of these other passages. What about this passage which says this? And what about that passage over there which teaches that? And what about such and such a verse which clearly contradicts your teaching?" I call this Shotgun Hermeneutics.
I am not saying that people should not disagree with me. They can and they should if they believe I have taught error. I am not God. I am not infallible. I do make errors. I have taught error. I will teach error. The greatest church a pastor can have is one where every single person is like the noble Bereans of Acts 17:11 where they search the Scriptures daily to see if the things he teaches are correct.
But what people need to understand is that I too have read and studied the Bible. I too know about all the passages which some people use against eternal security. I am aware of them all and have studied them all. And I don't think they disprove eternal security. Quite the contrary, I am convinced that when Scripture is studied in its various contexts, eternal security is the clear teaching of the Bible.
Why Teach on Eternal Security?
That is why a topical study like this one is so important. I want to give you my beliefs about the issue of eternal security, and why I believe what I do. Then, beginning next week, we will look at several passages that I believe support my position, and following that we will look at several passages that seem to contradict it. We will not look at many passages in this lesson, but will save them for later. Currently I have about ten passages to look at so far.
In this message, I just want to introduce you to the position I hold on eternal security and why I hold it. I know that there are many in the church who hold different beliefs than those I hold to. If you discover that you are one who disagrees with me, the worst thing you can do is leave the church. That will accomplish nothing. You see, one of us is wrong. And if I am wrong, I want to know it. If you are wrong, I hope you want to know it. Nobody wants to believe error. But the only way we will learn is if you stay. You can teach me and I can teach you as we trust the Holy Spirit to guide us into all truth.
So why should we teach about eternal security if it is such a divisive issue? Well, first of all, because it is such a divisive issue. God wants Christians to be unified, not divided. And second, because none of us want to believe error. We can only come to unity as we talk about this issue with one another in love.
So having said all of that, let me state my position. I believe the Bible teaches eternal security. I believe that once a person has eternal life, they always have eternal life. I believe that on this earth, from the moment we first believe in Jesus, we can have full assurance that we are headed for heaven (Note: Assurance is different than security, but that's a distinction I don't want to address right now). For the rest of our time tonight, let me explain why I believe in Eternal Security. Eleven reasons why.
(Note that I do NOT use the phrase "Once Saved, Always Saved." This is NOT a biblical term, and it is unclear at best, and extremely confusing and misleading at worst.)
Why I Believe in Eternal Security
1. The Bible teaches Eternal Security
First of all, I believe in eternal security because the Bible teaches it. Of course, having said that, those on the other side believe the Bible doesn't teach it. But at least we both agree that we must begin with the Bible rather than our own emotions, experiences, or theological system.
Most people seem to make a decision about eternal security based on their experiences. For example, somebody becomes a Christian, but then they go and gossip about you around town, and divorces their spouse, abuses their children and gets arrested for dealing drugs. And we think, "How can that person be a Christian? Christians don't act like that. He must have never been a Christian in the first place, or maybe He had eternal life, but he lost it, but one thing is for sure, there is no way that person will be in heaven." You see, this person doesn't believe in eternal security because certain people who claim to be Christians certainly don't act like Christians.
But then there are those on the other side of the spectrum. They believe in eternal security because it is comforting to them. A son made a decision for Christ when he was six years old, but then in high school got involved in drugs and drinking, and died one night in a car accident. It is very comforting for those parents to believe that their son is in heaven even though he didn't really act like a Christian and died while he was sinning.
But here is the warning. We must not, we dare not, base our decision about eternal security on our own experiences or people we know who have claimed to be Christians but have not lived like Christ. We must not make a decision based on a worry that people will live in sin if eternal security is true. We must not make a decision based on our hope that we can still go to heaven even when we purposefully and blatantly rebel against God. If we are going to make a decision about eternal security, we must base that decision on what the Bible says and nothing else. And of course, that is the challenge. What does the Bible say?
Both sides have lots of verses which seem to defend their position, but only one side can be Biblically correct. And the goal is to determine, through proper Bible study methods and a careful analysis of the pertinent passages, what exactly the Bible teaches. We will look at many of these passages in weeks to come, but let's continue with our overview tonight. One of the basic things we must understand is that eternal security does not depend on us, but on God. It is He who makes promises to us, not we who make promises to Him.
2. It is God who Promises Us, not We who promise Him
I think that much of the confusion about the security of eternal life comes from this simple misunderstanding. God knows that we are weak, that we are sinners, that we break our promises. And so how thankful we can be that He never, not once in all of Scripture, tells us that in order to receive eternal life, we have to promise Him certain things or a certain level of obedience. No matter how small the promise, we could never keep it. Eternal life is centered not on our promises, but on God's promises. When we know that we have believed in Jesus for eternal life, and yet we doubt whether or not we have it, we are doubting God and the promises He has made (2 Tim. 1:1; Heb. 10:23; 1 John 2:25).
The promise of God – who never lies, and who never breaks a promises – is based not on our faithfulness, but on the faithfulness of Christ – who is always faithful. And what does he promise? He promises everlasting life to those who will believe in Him for it. Which brings us to the third reason I believe in Eternal Security.
3. Everlasting Life is Everlasting
I do not see how people who believe that we can lose eternal life can speak of it as everlasting or eternal life. Earl Radmacher likes to say that if everlasting life can be lost, it has the wrong name. It should be called temporary life, or life until you sin. But God calls it eternal life and everlasting life. And everlasting life is just that – it is everlasting. Those who reject eternal security say that it is everlasting as long as we obey. We have eternal life if we continue to believe. But that is not everlasting life. This brings us to my fourth conviction about eternal security.
4. There is only one condition for receiving everlasting life – Believing in Jesus Christ for it
We have already seen how everywhere in the Bible, 99 times in the book of John alone, the single and only condition for receiving eternal life is believing in Jesus Christ for it. Faith alone in Christ alone. Never does the Bible teach that to get eternal life, or to keep eternal life, or to prove that we have eternal life, we must perform good works. The truth is that it is impossible to reconcile "faith alone in Christ alone" with the necessity of works. If eternal life is not forever, it cannot be through faith alone. If eternal life can be lost, or if simple faith in Christ is not enough, works have been added somewhere into the equation. But fifthly, works play no role whatsoever in getting us to heaven.
5. Works play no role whatsoever in getting us to heaven.
The eternal life equation is this: God's Grace + Our Faith = Eternal life. Another way to put it is, "Justification is by grace alone through faith alone in Christ alone." This is what Jesus teaches, what Peter teaches, and what Paul teaches. And nowhere do we ever read that we must have good works in order to get into heaven. How do you get to heaven? You believe in Jesus.
Anytime you hear somebody say that in order to get to heaven you must believe in Jesus AND _________ (fill in the blank), believe in Jesus and get baptized, believe in Jesus and repent of your sins, believe in Jesus and have good works, believe in Jesus and submit your life to Christ, they have added an extra requirement which is not found in the Bible.
Now, this does not mean that works are unimportant, or that works are not vital. The Bible talks a lot about the place of works in the life of the Christian, but we must keep them in their proper place. We must understand that works do a lot for the Christian, both now and for eternity, but one thing works do not do is help us get into heaven. Entrance into heaven is based on one condition alone – and that is faith alone in Christ alone. The reason for this is because Jesus Christ died for all of our sins. The ones in our past, the ones in our present, and even the ones that are yet future.
6. Jesus Christ died for all of our sins: past, present and future
The Bible tells us that Jesus is constantly interceding for us before God. Among other things, this means that when we sin, he tells God, "Yep, I died for that one too. And that one. And that one. And, yes, that one too."
But some people who reject eternal security teach that he only died for the sins that were prior to us believing in Jesus. So if we committed a thousand sins, and then believed in Jesus for eternal life, Jesus died for all of those 1000 sins. But we better be careful, because if we sin again, Jesus will take eternal life away from us. But does this make any sense? When Christ died for our sin, how many of them were future to him? All of them. When Christ died for our sins, he died for all of our sins. The timing of our sin is irrelevant from Christ's perspective.
Look at it another way. 2000 years ago, Christ died on the cross for all of your sins. 2000 years later, you are born, you grow up, you hear the Gospel message, and you believe in Jesus Christ for eternal life. You believe that He paid the entire penalty for your sin. Because of your belief in Jesus, God justifies you – He declares you "not guilty." He gives you eternal life. But then a few hours, or days later, you sin. You lie to your spouse. You gossip. You get drunk. If that sin causes you to become guilty again, then that is a sin that Jesus did not die for. And if he did not die for it, then there is no hope for you.
Jesus is not going to die again to take care of that sin. God declared you "not guilty" the first time based on Christ's death for your sin, but if all of a sudden you become guilty again, then that means that Christ did not cover that sin. And if Christ didn't cover it, nothing will. The fact of the matter is that God's grace is so great, it removes all of our sin from us, as far as the east is from the west.
7. God's grace is so great, it removes all of our sin from us
This ultimately is what it all boils down to – the grace of God. A person's position on eternal security is ultimately determined by their view of God's grace. Do we deserve it or not? Is it earned or not? Is it limited or not? Is it infinite or not? If we don't deserve God's grace, then we can't do anything to earn it. And if we don't do anything to earn it, we can do anything to keep it. And if can't do anything to keep it, then we come full circle and discover that all we can do is trust and rely on God to keep us in His family. And that is exactly what God's grace does. Paul explains to us in Romans 5 that if God, by His grace, can save us while we were yet sinners, it is a simple thing for Him to keep us when we are justified and righteous in His eyes (5:6-11).
Paul says the same thing over in Galatians 3:1-9. He berates the Galatians for thinking that they could keep eternal life by the works of the law when they didn't do anything to earn eternal life in the first place. He says, if you didn't do anything to earn eternal life, you can't do anything to continue in it either. It's all by God's grace. The foundation of eternal security is an understanding of the matchless grace of God. Grace, by definition, is a free gift that cannot be earned. And once we have received the grace of God freely, He is not going to take it away from us because of something we do or fail to do. And that brings us to the next point. Just as God will not remove his grace from us, there are certain other things about conversion that can never be removed from us, or repeated in us. Conversion is irreversible.
8. Conversion is Irreversible
Lewis Sperry Chafer, in his systematic theology, lists 33 things which happen to us at the moment we believe in Jesus for eternal life. Most of them cannot be undone or reversed. For example, when we become Christians, we are born into the family of God. It is impossible spiritually just as it is impossible physically to reverse someone's birth. When you came into this earth, you automatically had a father and a mother. Even if they gave you up for adoption and you never knew who they were, they were biologically your father and mother. If you grew up with them, but then in your teenage years rebelled against your parents, told them that you hate them, tell them that you wish they weren't your parents and that you wish you had different parents, and then you run away from home and never see them again for your entire life, they are still your parents. Even if you take another name, and they write you out of their will, and refuse to ever see you again, they are still your parents. It is exactly the same when we become part of the family of God. It cannot be reversed. God loves all of his children, and even if you stop loving Him, even if you begin to hate Him, even if you rebel and run away and refuse to associate yourself with Him, the fact that you are born of God cannot be reversed. And you will be glad of it once you get to heaven.
Another example is our baptism by the Spirit. That is a one time event which cannot be undone or reversed or repeated. Take water baptism for example. Most of us, if not all of us, have been water baptized. It is in our past. How many of us can become unbaptized? You can't do it. It's in your past. You cannot change the past. Now, Spirit baptism is even more permanent, if I can put it that way, because it actually does something to us whereas water baptism is simply an outward symbol of an inward reality. Once you have received the baptism of the Spirit, which all Christians do at the moment they believe in Jesus for eternal life, there is no reversing or undoing it. It is in your past, and you cannot change it.
Again, the sealing of the Holy Spirit. This is a mark, a down payment, a guarantee which God gives to you to show you and everybody else that He will come and receive you unto Himself. God put this seal on us, and nothing we do can break the seal, or take it off from us, and God has promised that the seal is permanent, that it cannot be removed, and that He will not remove it (Eph 1:13-14; 4:30; 2 Cor 1:21-22).
Now at some time in the eternal security debate, after all this talk about grace, someone says something like, "I think you're taking this grace thing a little bit too far. I think you're emphasizing grace a little too much. If you continue to teach about grace this way, won't people abuse it? If what you say is true, why can't people sin all they want?" And do you want to know what? When somebody asks me those sorts of questions, that is when I know I am right on track. That is when I know I am teaching the Biblical Gospel. You see, those are the questions and accusations that Paul received when he explained the Gospel. You can read about it in Romans 6:1, 15. When you emphasize grace and eternal security, those are the questions and accusations you receive. So here is another reason I hold to eternal security. Only genuine eternal security results in Romans 6:1 questions.
9. Only genuine eternal security results in Romans 6:1
The question that Paul receives in Romans 6:1 is, "Well Paul, if what you are saying about grace is true, why can't we just sin all we want?" This question is a litmus test for whether or not someone is teaching the Biblical Gospel. And I'll tell you what. No cult or religious system other then Christianity will ever result in this question. They all teach that in order to get to heaven, or reach nirvana, or be reincarnated into a better life, you must live as good as possible. After listening to their teachings, nobody would ever say, "Well, if that's true, why can't we sin all we want?"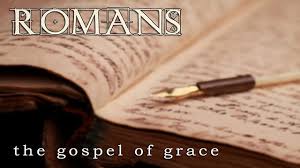 But even among Christianity, there are branches of teaching that will never result in this question. Take Catholicism for example. They teach that Jesus Christ does his 99%, but we must do our 1%. And if you don't do your 1%, too bad, you're going to hell. They teach that while we are initially saved by faith alone, we are not really justified until we die, and only if you have lived a good life up to that time. You see, justification for the Catholic is a process by which we are being saved, not a declaration by God that we are saved. Nobody who listens to the Catholic teaching will ever ask the Romans 6:1 question.
But let's go beyond even Catholicism. Those of the Arminian persuasion, those who believe you can lose eternal life if you sin will never get asked the Romans 6:1 question either. You see, they say that if you sin, you may lose eternal life. Some hold to a "three strikes and your out" mentality. Others say, "No, it has to be certain grievous sins. The big ones like adultery, murder or suicide." Others say, "Well, it has to be an extended period of time that the Christian lives in sin." Others say, "No, it is only if they die while sinning." But no matter which brand of Arminianism we listen to, no one who listens to Arminian teaching would ever say, "Well, why can't I sin all I want then?"
And then there are those of the Calvinistic/Lordship theology. They say that though we are saved through faith alone, true saving faith results in good works. So if somebody doesn't have good works, then they were never saved in the first place. But isn't this the same thing? Whether one is a Catholic, an Arminian, or a Calvinist, if a person does not have good works in their life, they will not make it to heaven. And none of these systems of theology would ever have Romans 6:1 leveled against them.
Only one theological position has ever resulted in the Romans 6:1 question, and it is the position which says that eternal life is by grace alone through faith alone in Christ alone, and that once a person has received eternal life in this way, it can never be lost.And when we realize the truth of this, it is incredibly liberating. It frees us from so many burdens and fears. This is the truth that Paul goes on to express in Romans 6, 7 and 8 – the freedom that we have in Christ because of the infinite grace of God. And this is my tenth point. Eternal security is essential to discipleship and freedom living.
10. Eternal Security is essential to discipleship and freedom living
A belief that you can lose eternal life causes you to be motivated by fear. But we are not to be motivated by fear, but by love. When we know God loves us unconditionally, we do not fear messing up. We do not fear making a mistake. Perfect love drives out fear, and God loves us perfectly. Bob Wilkin talks about daisy theology. It is the belief that God's love for us is always a little uncertain. When people do not know where they are in their standing with God, when people are uncertain whether a sin they committed caused God to take away their eternal life or not, it is like the little girl who picks a daisy and one by one, takes off the petals saying with each one, "He loves me – He loves me not."
When we do not believe in eternal security, you can never be certain that at that moment, God loves you. You can never be sure that at that moment, you truly have everlasting life. Maybe you sinned without knowing it. Maybe you didn't commit a sin, but you didn't do something that you should have done (Jas 4:17). That's a sin of omission. And the most you can do is hope that when you come to the last petal of the daisy which is your life, you end on a petal which says, "He loves me." Only then will you get into heaven. That's daisy theology.
And what a horrible way to live! Eternal security tells me that God loves me unconditionally, and therefore, I can move forward in my Christian life at breakneck speed. If I make a mistake, or drive off the track a little, that's okay. God will still love me and accept me.
Imagine that there is a car race from here to Miami, and you are given the choice between two cars. The first car has quite a few instructions and warnings. If it goes over 7 miles per hour, it stops working. If you roll the window down past half way, it stops working. If you carry more than 327 pounds in the car, it stops working. If you drive it on Saturday, it stops working. If you drive it in Texas, it stops working. If you ever think that you hate your car, it stops working. If you get mad at the person who gave you the car, it stops working. If you eat in the car, it stops working. If you run a red light, it collapses and you will die. If you accidentally hit an animal, you will have to start over from the very beginning of your drive.
And on and on the instructions go. How anxious are you going to be to get in that car and drive it across the country? Not very. In fact, because of the frustrations and danger, you may not ever drive it out of the garage.
But imagine if the other car, you are told, will never get into an accident. You can drive as fast as you want, you can go anywhere you want. It will always keep you safe. In this car, you might be a bit skeptical. You might be a little timid at first. You would gently back it into a tree just to see what would happen. When nothing happens, you try to drive it through your garage door when it's shut. The car somehow passes right through it. You don't like your cat, and so you try to run him over, but it is unharmed! "This is amazing!" you think. I can drive at 200 miles per hour and get to the Miami in no time. And that is exactly what you do.
Now, this is a poor illustration because it doesn't reveal that there are in fact very serious negative consequences for sin both in this life and the life to come. But what this illustration does show is that the car of eternal life helps us along the road of discipleship.
Paul talks about this frequently as does the writer of Hebrews. Another way to describe the race is the path of discipleship. And it is my conviction, it is my observation that those who believe in eternal security move a lot faster down the road of discipleship than those who are constantly afraid of making mistakes. Those who understand God's amazing grace, live their lives full of joy and excitement and the thrill of the ride. But those who live without security are constantly afraid they may have to start over if they drive off the road.
God wants us to move rapidly down the path of discipleship, and He wants us to live joyfully and to live in the freedom for which Christ has set us free, and to help us in this, He has given to us His amazing and infinite grace. Grace that pardons all our sin. The opposite of this confident rest in the grace of God, is a constant effort to please and appease God and keep the eternal life that we don't want to lose. In other words, a lack of eternal security leads to legalism.
11. A Lack of Eternal Security Leads to Legalism
Legalism is the conviction that you must do something to earn your eternal life, keep your eternal life, or prove you have eternal life. Legalism is revealed whenever there are a set of rules or regulations or law that a person must maintain in order to get eternal life, keep eternal life, or prove that they have eternal life.
Legalism is a cancer in churches across America. I am reading a book right now by Greg Albrecht called Bad News Religion. He grew up in a legalistic church, and became a prominent leader in a well known, legalistic, Christian denomination. But then, through time and prayer and Bible study, he came to the conclusion that eternal life is freely given to all who simply and only believe in Jesus Christ for it.
But the best book I have ever read on legalism and how to avoid it and how to defeat it is a book by Chuck Swindoll called The Grace Awakening. There are very few books aside from the Bible that I wish every Christian would read, but that is one of them. I've talked a lot of about grace tonight but that's because grace and eternal security are inseparably linked. A weak grasp of grace leads to a lack of security. But a strong, Biblical understanding of God's grace, a grace that gives us everything for free, a grace that is not earned, not worked for, and cannot be lost or destroyed, a grace that covers over all our sins, this kind of grace leads to one thing – eternal security.
There is nothing we did to earn eternal life – it was all of grace. And there is nothing we can do to lose eternal life – it is all of grace.