Welcome to RedeemingGod.com - The website of Jeremy Myers
Are you ready for a journey into freedom?
Join a discipleship level on RedeemingGod.com to discover freedom in Christ and the love of God.
By joining Jeremy online, you will:
Understand how Jesus explains Scripture to us
Gain theological insight which helps answer your hardest questions
Break free from fear, guilt, shame, and the shackles of religion
Get eBooks and online courses from Jeremy Myers
And so much more!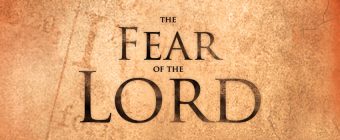 Do you fear God? Are you afraid of Him? Should you be afraid of God? Does God want you to be afraid of Him? As we study Jonah 1:9. We see that Jonah fears God and he instructs the sailors to do the same thing. But is Jonah right in what he says? Should he fear God? Should the sailors? Should you and I fear God?
Think along with me …
The pages below contain links to some of my most popular series of posts. Some of these series of posts will be made into online courses and books for RedeemingGod.com members.