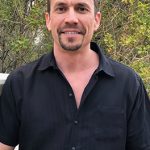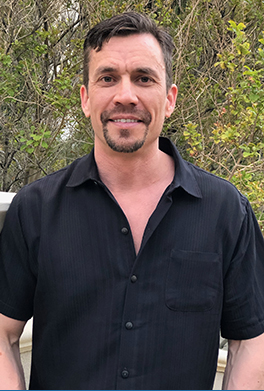 Hi! I'm Jeremy Myers. I write books, teach online courses, lead a discipleship group, and publish podcasts about Scripture, theology, and following Jesus.
Thanks for visiting my site and wanting to learn more. The following page contains information about myself, the goal of this blog, how to contact me, and some other miscellaneous details. If you want to contact me for an interview, you can do that here.
But really, this page is for YOU. Not only will this page help you learn about me, but this page will help you learn how reading this blog will help you on your journey with God, and also help you decide whether or not my online discipleship group is right for you.
And in case you're curious … I was a pastor numerous years before becoming a prison chaplain. I have degrees from Moody Bible Institute and Dallas Theological Seminary.
Freedom from Religion
Lots of people are enslaved by religion and don't even know it. They think they are following God, but in reality, they are under the influence of religious rules, regulations, and requirements that have less to do with God than with some person's attempt to gain cash, credit, or control for themselves.
In such religious bondage, Scripture and theology are two of the primary tools used to enslave others.
At RedeemingGod.com, I seek to help you follow God in a more relational way by liberating Scripture and theology from the shackles of religion.
I want to help liberate you from bad ideas about God … I seek to redeem your picture and understanding of God.
When you understand Scripture and theology as God meant it, you are freed to live life in relationship God, rather than under the control of religion.
If you have been burned by religion, have suffered from the manipulation of religious leaders, or feel that God has lied to you, left you hanging, and cannot be trusted, begin the path toward understanding God's heart for you, and gaining the true freedom He wants for you today.
Start discovering that God is better than you think.
Join thousands of others at RedeemingGod.com in discovering what your heart has always longed for.
Do you ever feel trapped by the spell of religion? Even Christians who claim to "have a relationship; not a religion" are often trapped in a Christian religion.
Most of what I write on RedeemingGod.com is geared toward helping you break free from the shackles of religion.
I do this by writing books and blog posts, leading a discipleship group which includes online courses, and publishing a Bible study podcast. Through all of this, I hope that you will come to understand God, Scripture, the church, and yourself in a new light.
Scripture, theology, and the church are gifts from God to help us follow Jesus and love others. But religion often uses Scripture, theology, and church to capture the minds and hearts of people so that it can control them.
Here at Redeeming God, I want to help you break free of religion. I do this through my blog posts, books, podcasts, and online courses
Hopefully, as we follow Jesus together outside of the bonds of religion, you will find answers to the questions you ask, and maybe even a few questions you didn't know to ask.
The best place to start is by joining my online discipleship group.
About RedeemingGod.com
There is a long history to this website which you can read about near the bottom of this page. For now, here is a brief explanation of what "Redeeming God" all about.
The phrase "Redeeming God" is meant to be ambiguous. Part of this is because Bible study and theology is often ambiguous, but the real reasons is because the phrase "Redeeming God" can be understood in two ways.
1. God is a Redeemer
First, the word "Redeeming" can be an adjective describing "God." In this case, God is understood as the One who redeems. And this is certainly true of God. God is a redeemer. He is in the business of redemption. I believe that there is nothing—absolutely nothing—that is beyond the scope of God's redemption.
I believe that God is in the business of redemption.
"Redemption" is the idea of buying something back to liberate it or give it freedom. In ancient biblical cultures, the term was often used in connection with a person being bought from the slave markets and then being given their freedom. Today, we might "redeem" an item from the Pawn shop by going to the owner and buying an item back from him which we had sold.
Most Christians are familiar with this concept, and are happy to sing and talk about being redeemed. We like to talk about how God has redeemed us from sin, death, and the devil.
But true biblical redemption is much more radical than that.
While God does redeem people, I believe that there is absolutely nothing beyond the scope of His redemption. I believe that God not only redeems people, but He also redeems places, cultures, histories, holidays, and events. Everything is redeemable. Yes, everything. I write a lot more about this on the blog, and it is what I mean when I talk about our "Redeeming God."
So in this sense, the phrase "Redeeming God" focuses on the redemptive activity of God in our lives and in history. Part of the purpose of this blog is to reveal and unfold the universal redemptive work of God
But there is another idea I have in mind when I talk about "Redeeming God." I also mean that God Himself is redeemed.
2. God is Redeemed
This site has another purpose as well, which is revealed in the other way that "Redeeming God" can be understood. The word "Redeeming" may also function as a present participle, with "God" as the object. When understood this way, God Himself is the one who receives the action of redemption.
But how can this be? While God is a Redeemer, God does not need to be redeemed, does He?
Actually, I believe that the one being in the universe who needs redemption the most … is God Himself.
Yet when I say that God is redeemed, I do NOT mean that God is a sinner who needs to be redeemed from sin, death, and the devil.
No, when I think about God being redeemed, I am referring specifically to how we humans have tried to use Scripture, theology, and tradition to tie God down into a box. We have enslaved God to religion. (He is not enslaved, of course, but we have tried to enslave Him).
So when I think and write about God being redeemed, I am not actually freeing God (for He is already free), but about freeing ourselves in how we think about God and act toward Him. We have tried to enslave God, and we must liberate Him from the prison of our minds if we are ever going to understand Him and follow Him into true life.
I believe that this is why Jesus came to live among us. God is not sinful and so does not need redemption in that manner, but humanity has terrible ideas about God, and God wants to reveal Himself to us as He really is; not as who we think He is. So by revealing God to us, Jesus has redeemed God. That is, Jesus has redeemed our understanding of God.
Yet we have been slow to learn what Jesus revealed. The vast majority of humanity, including the vast majority of Christianity, still believes a whole host of things about God that are the exact opposite of the things that Jesus revealed to us about God. So God needs to be redeemed. We need to come to see God for who He really is. We need to see that God is who Jesus revealed Him to be. When we see that God is like Jesus, God will be redeemed.
So on RedeemingGod.com, two of the things I write about are about how God redeems us (and everything else) and how Jesus redeems God for us.
The Purpose of "Redeeming God"
On this site, I seek to unveil God's universal activity of redemption so that we can liberate God in our own minds and join Him in the life He wants for us.
I do this by writing about three primary topics: I write about Scripture, theology, and the church.
And while these three areas seem to be "religious" topics, I write about them in non-religious ways. In fact, the goal of this site is to write about these topics in ways that liberate, rescue, and redeem people from religion.
Many ways of reading Scripture, doing theology, and being the church have become enslaved to a religion which seeks to control God and control people. In other words, religion uses many tools to control and enslave people. Three of these tools are (1) a particular way of reading Scripture, (2) various doctrines of theology, and (3) numerous practices of church. And "God" is often called upon to support and defend this religious enslavement of others.
That is why we need to redeem God from religion so that God can redeem us from religion.
Where will we begin? The starting (and ending) place is Jesus.
Jesus is the End of Religion
While many believe that Jesus came to rescue people from sin, I believe that one of the primary reasons Jesus came was to liberate people from religion. Jesus came to rescue us (and God) from religion.
As a follower of Jesus myself, the unceasing desire of my heart is to see people break free from the bonds and chains of religion and find freedom in His love.
So that is what this website is about. It is about moving from the way of religion to the way of love.
I write and teach so that you will be rescued and delivered from religion so you can experience the liberating and loving relationship with God that He wants to share with you.
Oh, and don't think I have it all figured out.
I am on this journey also. I too am learning what it means to live in love, free from religion. And that is why I write. I think best through writing. I write so that I might learn what I believe. I write so that I might continue my theological education in public. I write so that others (like you) might interact with what is going on in my head, and so that I might learn from you in return. Read the "Contact Me" section below to learn more.
If you want some sort of "Doctrinal Statement" then check out my unDoctrinal Statement.

If you want to see what sorts of authors and books have most influenced my thinking and theology, check out my Best Christian Books page.
Contact Me
I want to be as available to you as I possibly can. Please forgive me if it does take me some time to respond! Here are some ways in which you can interact with me:
Comments – You can always leave a comment on the site. I try to read them all and respond to as many as I can. But dozens of people leave comments every day, and I am unable to respond to them all. But leave a comment anyway as part of the ongoing conversation. If I am unable to respond, someone else might.
Twitter – I'm here: @jeremyers1!
Facebook – I try to respond to comments on my Facebook Profile (Friend me here!) and Facebook Page (Please "Like" it!).
You can always contact me as well through this contact form:
The Back Story
This website has a long history.
1. TILL HE COMES
This site was originally called "Till He Comes."
I began the site in 2001 when I became a pastor. It served as a place to post my sermons manuscripts and audio messages. Some of these are still on the site: Sermon Audio and Sermon Manuscripts. In 2007, I added the blog, which became my primary form of online communication.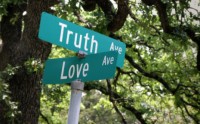 TILL HE COMES is actually an acrostic for "Truth in Love, Letting Him Equip Christians to Obey, Minister, Evangelize, and Send." Catchy, huh? I cringe when I think about it now. Oh well. I just think of it as a reference to 1 Corinthians 11:26 where Paul writes that we are to proclaim the Lord's death "till he comes" (NKJV).
Paul's statement summarized the website well. Though Paul is talking about the Lord's Supper in 1 Corinthians 11, one of the ways we can proclaim the Lord's death till He comes is by dying to ourselves daily. When I look back and who I was when I started this site, what I believed, and the things I wanted, I can hardly believe the changes that God brought about in my life. Most of who I was and what I wanted is now dead. In many ways, I was trying to fill the voids that were left behind, and this site helped me in that quest.
Over the years, I adopted several slogans to describe what I was trying to do. Two of them were:
Plagiarizing God's Truth to the Highest Degree Possible
Writing to Bring Scripture and Theology to Life
A lot of writing about Scripture and theology is boring, and hard to understand. Even then, if Scripture and theology is understood, it often makes little difference in one's life. In my writing, I hoped to change all this. I wanted to help people understand Scripture and theology, and I wanted to help them apply both to their lives.
However, the blog also become unwieldy as I had numerous topics I was writing about. Along with Bible Study and Theology, I was looking to get published and plant a church.
2. Spinning out Other Websites
Somewhere along the way, to help me focus the content of this blog on its original purpose, I started several other blogs. Here are just a few of the blogs I started:
Grace Commentary is a free, online, interactive Bible Commentary. It contains academic research on various books of the Bible. Right now, I am working through the the book of Jonah and the Gospel of Luke.
Grace Ground was a free, online blogging community for church leaders and church planters. I write there about my own church planting journey. THIS SITE IS NO LONGER FUNCTIONING.
Grace Books was a free, online blogging community for Christian authors and writers. On this site, I write about my efforts to get published, and what I am learning in the process. If you are an author, or are looking to get published, feel free to join the blogging community there and start building (or add to) your author platform. This site is no longer functioning in this way, but will soon serve to provide links to my various books.
Grace Blogger is where I provide free tips and tricks for ministry blogs. I am completely self-taught when it comes to blogging and web-design, and over the years, many people have asked me to help them set up their blog. I love to help others, but found that I was answering the same questions over and over. So I set up this blog to share some of what I have learned over the years about blogging. If you are a new blogger, or are looking to learn some of what I do as a blogger, check out this site. THIS SITE IS NO LONGER FUNCTIONING.
Redeeming Press is the publishing arm of my ministry. I not only publish my own books through this company, but also seek to help other authors get their books into print as well. At Redeeming Press, we focus on publishing with generosity and grace. We want to return publishing to the way it used to be, where the main concern about a book was not how many copies it would sell, but whether or not the book contained redemptive and important truths. We also try to be generous in our royalty structure, giving authors 30% (or more) royalty payments. We are no longer accepting authors or book submissions.
Blogging Author is a video tutorial site where I have guides about blogging and getting published. As with many of the other sites above, the project is on a back-burner (WAY back there). This site is no longer being updated.
As you can see by the titles, I'm a big fan of grace. It is the theme of my writing and my life. Of course, most of these other blogs do not get updated frequently, because I simply do not have the time.
3. Redeeming God
In early 2015, I hit a blogging wall. I had published over 10 books, 2000 posts, had over 20,000 comments, and had received millions of pageviews, but I had reached a breaking point and decided to step back from it all and reconsider what I was doing, and why. I wrote about it here: I am Dying…
The current website is part of what came out of that rebirthing process. I transferred much of what was on the Till He Comes blog over to RedeemingGod.com. As part of this, however, I decided to stop making "long range" plans and promises for the future. For all I know, this current website is just part of the dying process.
I used to promise to respond to every comment left on this site. I make no such promises now. In fact, the current website doesn't even have a comment section (read more about why below).
I used to promise to publish blog posts 5 times a week. I make no such promises now. I have no clue how often I will publish posts. I will write when I have something to say, and not sooner.
I used to promise to publish 2-3 eBooks per year. I make no such promises now. I still think I might write books, but if so, I will only put out books now when they are ready. It might be 1-2 per year, but I also might not ever publish another one.
I also think I might start a podcast. But maybe not. We'll see. And if I do, it might be sporadic. It might die after a month or two. I have no clue.
Do you see where I am going with this? I am trying to hold all my plans lightly. I am trying to follow Jesus; not my plans.
And we will see where the journey goes.
One thing I am pretty sure of though… My blog posts will continue to share with you the journey of me trying to fill in the holes, connect the dots, and put into words what I'm thinking and feeling.  Also, Bible study is still a huge part of my life, and I feel pretty certain that God has gifted me to study and write about the Bible, and so I will strive to focus on doing so. (Though this too may change!) While I post some of my informal studies here on this blog, most of my formal studies will be posted over at my other website: Grace Commentary.
I hope that answers some of your questions about this site, and where we are going. I hope you come along for the ride! Join my discipleship group today to learn more and walk with me for a while.
More About Jeremy Myers
My entire story is not posted anywhere, but a rough outline of the past ten years is posted on Jason Boyett's blog, Oh Me of Little Faith. I have also written about my experiences as part of a book I recently published called: Finding Church: Stories of Leaving, Switching, and Reforming.
I received my Bachelor's in Bible and Theology from Moody Bible Institute in Chicago, and my Master's of Theology (Th.M.) in Bible Exposition from Dallas Theological Seminary in Dallas, Texas. I have published articles in various theological journals, have published over 10 books, and currently run one of the Top 10 Christian Blogs.
More information about this website