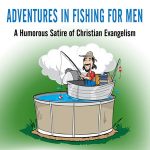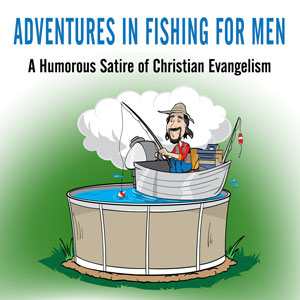 You must register or login to take this course.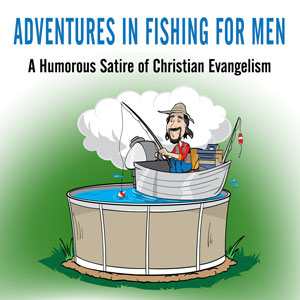 NOTE: New lessons will be added to this course soon, but you can register now to begin taking the available lessons.
This course is lighthearted and fun. In it, I tell the humorous (and fictional) story of how I sought to become the world's greatest fisherman.
The story is an allegory (and a satire) about modern methods of Christian evangelism. By laughing with me through this story, you will also learn how (and how not) to be an evangelist in this world.
By Taking this Course, you will:
Here are some of the ways you will benefit by taking this course. You will…
Laugh a lot.
Gain background information and stories into the chapters of my book, Adventures in Fishing for Men
Learn to identify some of the silly evangelism practices of today
Gain a better understanding of how to evangelize others
See that evangelism is really quite simple and easy
Enjoy a fun and creative way of learning about evangelism
Resources Included with this Course:
Here are some of the resources that you get by taking this course:
20+ Lessons
3 hours of audio instruction
MP3 Downloads for offline listening
Video discussions about the content of each lesson
Manuscript Downloads for later study
Quizzes to aid learning
Completion Certificate
A FREE PDF copy of my book, Adventures in Fishing for Men
And much more!
You must Register to take this Course
You must register to take this course. The normal price for this course is $197. However, those who are part of the Discipleship Group get to take the entire course absolutely free (a $197 value!).
Go here to join a discipleship group today. If you are already part of a group log in here.
Course Materials
Here are some recommended resources for this course: