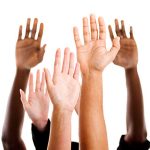 This page contains answers to some of the Frequently Asked Questions about my membership area and online theology courses.
How do I register for RedeemingGod.com?
Registration is quick and easy. The main issue you might face is figuring out which membership level to join. The "Grace" Membership Level is free, but does not give you access to additional free eBooks or the ability to take my online theology courses for free.
You get the free eBooks and free online theology courses with the "Faith," "Hope," and "Love" discipleship levels. All three give you the same information online, but the "Love" Discipleship level enables you and I to talk on the phone for one hour each month.
Here is a video which explains the process in more detail:
I started to take the course, but I am stuck on Lesson 4 and cannot go further
The full course is only available to members of RedeemingGod.com.
If you are a "Grace" Member (the free membership level), you can register to take the courses for $97 each. Just go the course page and scroll down to find the $97 registration button. Click that button, then checkout!
If you are a "Faith," "Hope," or "Love" Member, you can register to take all of my courses for free (a savings of $299 each). Just visit the course page and scroll down to find the Free Registration button. Click that button, and then checkout.
Here is a video which walks you through this process:
I want to take the courses, but cannot afford the Annual "Hope" or "Love" Membership
No problem! I get it that finances are tight.
The solution is to join the "Hope" Membership for only $9 per month. This way you can take the course(s) you want, and when you are done, cancel your membership. There are no minimum length requirements for the "Faith" Discipleship level, and you can cancel at any time.
Please note, of course, that some of the courses will take you 2-3 months to finish, so in order to take the full course, you will need to remain part of the "Faith" discipleship level the entire time.
Note as well that once you cancel your membership, you will no longer have access to the course area (but you can download all the course materials for later).
My Question Isn't Answered Above!
Oh no! Well, in that case, either leave your question in the comment area below (and maybe I will add it to the section above), or contact me through the Membership Support Area.