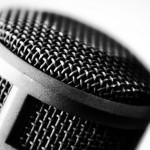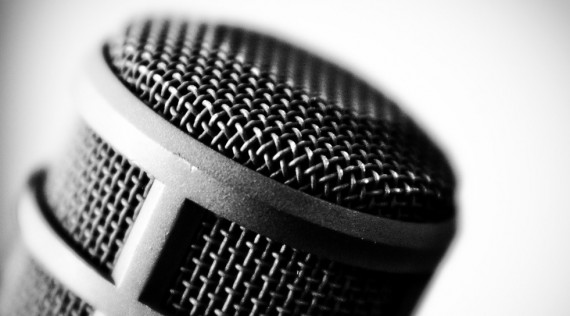 There are thousands of posts on this blog for you to read … but maybe you like to get your Bible and theology information through your ears. Or maybe you just like to listen to Bible and theology podcasts while you walk your dog, work out, or drive your commute. (That last one is me!)
If so, you're in luck!
Below are the details about my Podcast and how you can subscribe.
One Verse Podcast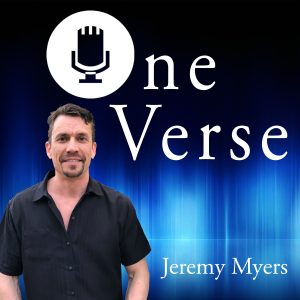 In this podcast, I seek to liberate Scripture from religion, one verse at a time.
Beginning with Genesis 1:1, you and I will work our way through the Bible, discovering what each verse of the Bible means, how it has been misused by religion, and how we can see the truth of who God is and what God wants for our lives.
Each episode of the One Verse Podcast runs about 25 minutes, and a new episode is published every week.
Select an option below for subscribing to this podcast.
Subscribe to the One Verse Podcast below
Subscribe in iTunes
Here is a brief tutorial about how to subscribe to the One Verse podcast in iTunes.
1. Click here to go to the One Verse Podcast on iTunes.
You will find yourself on a screen that looks like the one below. If you do not have iTunes on your computer or device, you will be invited to download it. It is free, and you will also be asked to create a free account.
If iTunes is installed, click the blue button to Subscribe to the Podcast in iTunes.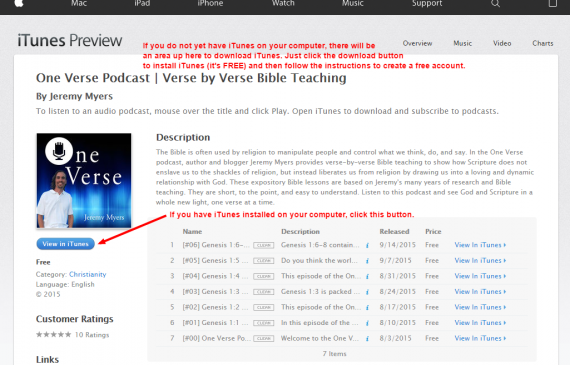 Once the actual iTunes program opens up, you can subscribe to the One Verse Podcast by clicking the button which says "Subscribe."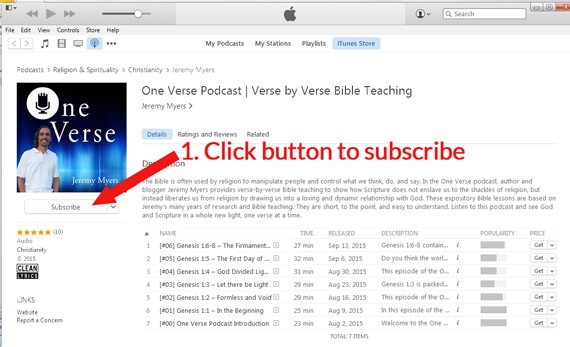 Once you do this, every new episode will be automatically downloaded to your computer or device, and you can listen to it whenever and wherever you want!
And after you have listened to a few, a podcast review would be much appreciated! Here is a brief tutorial about how to review my Podcast on iTunes.