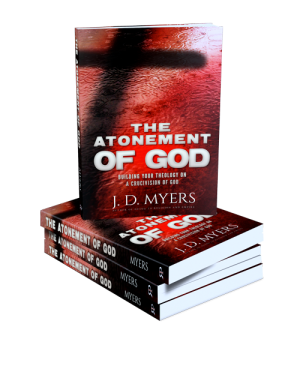 My newest book, The Atonement of God, has gone on a HUGE sale for Amazon Prime Day (July 12). The normal price of this book is $14.99, but the Amazon Prime price is only $6.99! That's 53% off!
This price is less than I can buy them myself from the printer (after they add shipping costs), so I just bought 10 copies to have on hand so that I can give them out to people I meet with.
If you have already read this book and have been encouraged by it, this is your chance to buy several copies to give away to others.
If you have not yet read this book, don't wait any longer. I don't know how long this sale will last, but now is the time to buy a copy because it is on such a huge sale.
Better still, if you are an Amazon Prime member, you get free shipping as well. If you are not a Prime Member, you can join for 30 days for free by going here: Try Amazon Prime for free for 30 days.
So here is what you should do:
Join Amazon Prime for free for 30 days (to get free shipping on my book)
Buy several copies of the paperback version of my book. One for yourself and a few others to give away to friends and family.
Use the Facebook and Twitter share buttons below to let others know about this sale.
[easy-social-share]
Buy your copies today because I don't know if the price for this book will ever be this low again.