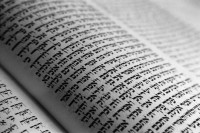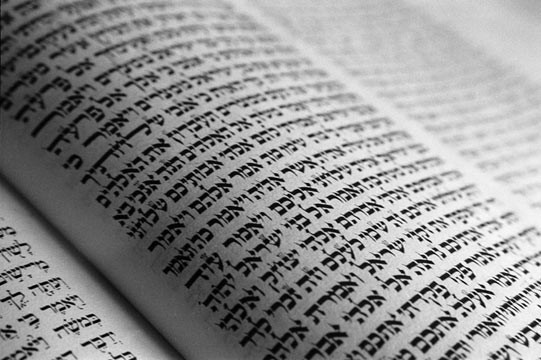 I hope I do not ruin your love for the Bible, but you need to know that the Bible was not written to you.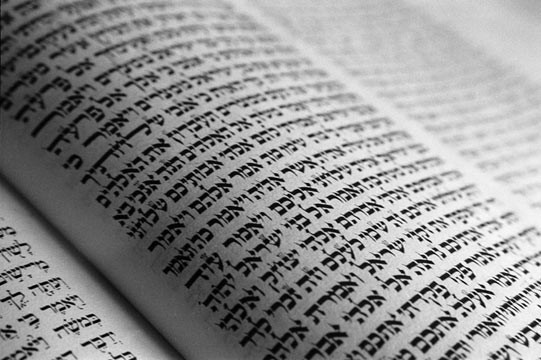 We Westerners have a very egocentric view of life, thinking it is all about us, and we sometimes approach the Bible as if God wrote it as a "love letter" just to me, to give me guidance and instruction for my needs and my questions, and to help me get through my day.
Such a way of viewing Scripture has led to most of the abuses and misuses of Scripture throughout the history of Western Christianity. For example, when a king (in England or France or Spain in the Middle Ages) thinks the Bible was written to him, to guide and instruct him, he takes some of the commands and instructions in the Bible that God gave to other kings as things that he and his nation should be doing.
We do the same thing today. We use God's biblical instructions on how to the build the temple as both guidelines and justifications for building massive and expensive church buildings. We use prophetic condemnations of other people groups to justify our wars and our own hatred of others who are not like us.
We cannot just take what the Bible says and apply it directly to our life, because the Bible was not written to us. The various books of the Bible were written to the people to whom they were written. These people lived at different times, in different cultures, in different places, and spoke different languages, had different beliefs and values, and faced different issues and challenges. The books of the Bible were written to them; not to us.
Romans 15:4
But doesn't Paul say in Romans 15:4 (cf. also 1 Cor 10:11) that everything which was written in the past was written to teach us?
Yes, he does say that, and I agree with it.
Notice that I am not saying that we cannot learn from the Bible. We can. But there is a big difference between learning from the truths and examples that are recorded in Scripture, and thinking that the Bible was written to us today, so that we must follow it exactly.
So What is the Bible For?
The Bible provides an example of how to live. It is a "guide" of sorts, showing us how people lived and thought, what they did, what God thought of such beliefs and behaviors, and also what the consequences were of these beliefs and behaviors.
Though we are living in a different time and culture, we can assume that many of the similar behaviors and beliefs will lead to similar consequences, but such is not always the case. So instead, we learn from the lives of those who went before us, and then, with our minds filled with Scripture, and with an understanding of our times and culture, and not neglecting the gentle leading of the Holy Spirit, we try to do our best to live our lives within the "stream" or "flow" or "trajectory" of Biblical revelation.
Maybe a little graph will help: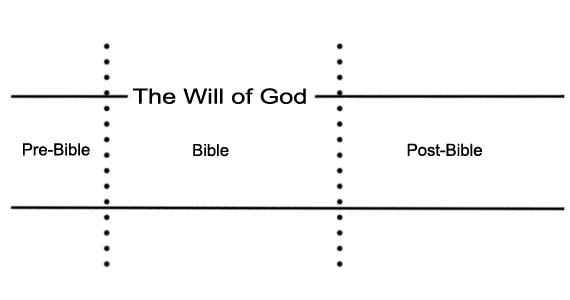 Everything within the solid lines is "The Will of God." In between the dotted lines is the record of Scripture. People who lived before the first dotted line lived before the Bible was written. Sometimes people lived inside the will of God, and sometimes they lived outside. Then Scripture began to be written, and people got a better idea of what the will of God looked like.
Today, we live in that third section to the right. We have the entire Bible, and we can look back and see what the Will of God was for people who lived in the past. This does not necessarily mean it is the will of God for us today, because we are different people, living in difficult places, with different cultures, at different times.
So what is God's Will?
We can assume that there will be many similarities between God's will for us today, and God's will for His people in the past. Many of the similarities will be exactly the same (such as maybe the 10 Commandments … or at least 9 of them … see how things change?) but most will not. But these examples from the past can guide us and inform us of what God's will for us today may look like.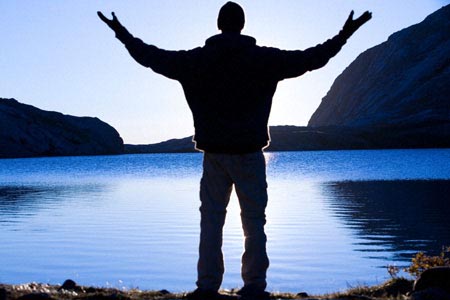 God has a different will for you and I in our time and culture than He had for a Jewish person living in the Babylonian captivity 2500 years ago. And that's a good thing. I work with a lot of different religions, and I see all of them (Christians included) trying to follow commands and ideas that made a lot of sense 2000 years ago, or 1000 years ago, or even 100 years ago, but which today are pure insanity.
God gave us Scripture, and He gave us brains, and He has given us the Holy Spirit. He wants us to use all three to determine His will for our lives today.
But what about Jesus? Shouldn't Jesus be our "perfect example?" Are we not supposed to follow and copy everything He said and did? We'll look at these questions tomorrow.