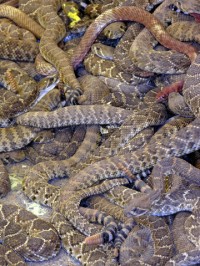 Eventually I plan to write about my transition away from 5-point Calvinism. But I found something today I wanted to share.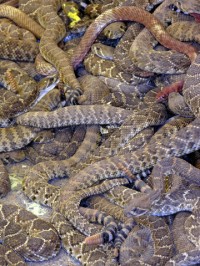 The first point of Calvinism is Total Depravity, which essentially means that our rebellion against God is total, everything we do in this rebellion is sin, our inability to submit to God or reform ourselves is total, and we are therefore totally deserving of eternal punishment.
In Calvinism, this view naturally applies to children as well as adults, and yet even still, it was a shock for me to read the following statement by the leading American Calvinist, Jonathan Edwards:
As innocent as children seem to be to us, yet if they are out of Christ, they are not so in God's sight, but are young vipers, and are infinitely more hateful than vipers.
Edwards said this in his work Some Thoughts Concerning the Present Revival, but it was later edited out by his grandson, Sereno Dwight.
Some might think this is an isolated case. Maybe it is not common, but I suspect it is more common than Calvinists like to admit. Logically, Total Depravity leads to this view. When I was a pastor, there was one Calvinistic father in my congregation who called his children "sinner black spots."
I, for one, would have trouble worshiping a God who views children as infinitely more hateful than vipers. How about you?
---