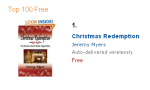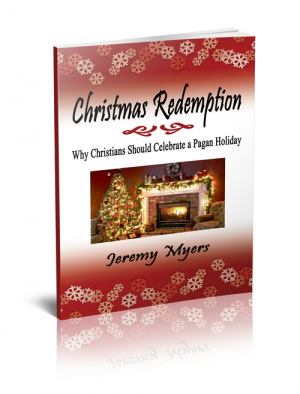 I probably should have done a little more research on book titles for my recent eBook, Christmas Redemption. 
Apparently, there is another book with the same name on Amazon. But it is about a guy who gets out of prison after doing time for bank robbery, and falls in love with the daughter of a man who was accidentally killed in the bank robbery.  …Or something like that. According to some reviews on Amazon, the couple goes to church and then engages in premarital sex.
So no, that is not the book you are looking for. Christmas Redemption is not a romance novel.
My version of Christmas Redemption is about how Christians can (and should) celebrate what used to be the pagan holiday of Saturnalia. It is no longer Saturnalia, however, because the holiday has been redeemed by Jesus Christ. So feel free to put up lights, give out gifts, decorate Christmas trees, and even teach your kids about Santa Claus.
If this idea sounds surprising, well, make sure you get and read the book. It is available on Amazon, so if you have not gotten a copy yet, don't delay, go download it now!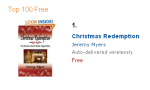 And for those of you who have already downloaded Christmas Redemption, thank you! It was the Number 1 book on the Amazon "Christmas" list for a while:

If you have already read Christmas Redemption, let me know what you think by posting a review of the book on Amazon. Thanks!