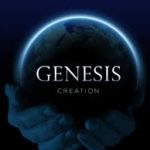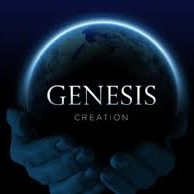 Get Started
This course is currently closed
The opening chapter of the Bible has probably caused more division and strife within the church during the last 100 years than any other chapter in Scripture.
Sadly, this is largely due to the fact that most Christians read Genesis 1 has a rebuttal to Darwin's Theory of Evolution.
But did God really inspire Moses to write a rebuttal to Evolution over 3000 years before the theory of evolution even existed?
Maybe a better way of reading Genesis 1 is to look at the cultural, social, and religious issues that were prominent in the days of Moses, and then reading the "creation account" in light of those issues.
That is what I try to do in these studies. This course considers the so-called "creation account" of Genesis 1:1 – Genesis 2:3 to see the REAL truth God was seeking to teach in the opening chapter of the Bible.
PLEASE NOTE: The audio files for this course were originally created for my "One Verse Podcast" (which is now called the "Redeeming God Podcast"). So many of the audio files contain invitations for the listener to join my Discipleship Group. But if you are taking this course, then you are already part of my group  (Thank you!) and you can just ignore those invitations.
By Taking this Course, you will:
Discover the true way of reading Genesis 1
Learn about the religious and cultural issues that faced the original audience of Genesis 1, and how Moses wrote this literary masterpiece to address those issues and answer their questions.
Why Genesis 1 is NOT a rebuttal of Darwinism
Discover the deep truths and life-changing ideas that are ACTUALLY taught in Genesis 1
Resources Included with this Course:
Here are some of the resources that you get by taking this course:
MP3 Downloads for offline listening
Manuscript Downloads for later study
Completion Certificate
A FREE PDF copy of my book, Redeeming Genesis 1 (When it is finished … I'm still working on it)
And much more!
Recommended Books and Resources
Each individual lesson has its own list of recommended resources, but here are a few of the books and resources I recommend the most:
You must Register to take this Course