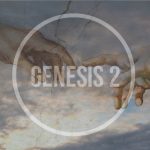 Get Started
This course is currently closed
Genesis 2 contains a second telling of the creation account, with an emphasis on the creation and commission of humans. In Genesis 2, we see why God created humans, and what humans are supposed to be doing on earth.
As a result, Genesis 2 contains numerous foundational, practical, and theological truths for understanding the rest of Scripture, and understanding our roles and responsibilities as humans here on earth.
PLEASE NOTE: The audio files for this course were originally created for my "One Verse Podcast" (which is now called the "Redeeming God Podcast"). So many of the audio files contain invitations for the listener to join my Discipleship Group. But if you are taking this course, then you are already part of my group  (Thank you!) and you can just ignore those invitations.
By Taking this Course, you will:
Discover the true way of reading Genesis 2
Learn about what it means to be created in the image and likeness of God.
Why Genesis 2 is not in conflict with Genesis 1
How we are supposed to live as human in this world
Resources Included with this Course:
Here are some of the resources that you get by taking this course:
MP3 Downloads for offline listening
Manuscript Downloads for later study
Completion Certificate
A FREE PDF copy of my book, Redeeming Genesis 2 (When it is finished … I'm still working on it)
And much more!
Recommended Books and Resources
Each individual lesson has its own list of recommended resources, but here are a few of the books and resources I recommend the most:
You must Register to take this Course