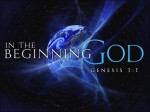 The April-June 2008 issue of Bibliotheca Sacra has an article by Dr. Gordon Johnston about the connections between Genesis 1 and Ancient Egyptian Creation Myths.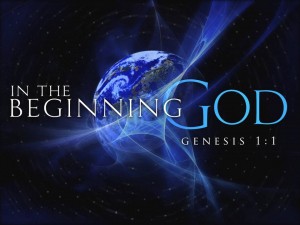 I sat under Dr. Johnston while I was in seminary, and along with this information about Genesis 1, he taught seveeral other ideas that challenged some of my traditional theology. I wrote about some of these areas here, which led to me getting fired from a ministry job… Thanks Dr. Johnston! (Ha!)
Anyway, when it comes to Genesis 1, Johnston argues that Moses borrowed heavily from some Egyptian Creation Myths.
Dr. Johnston concludes his article with this statement:
This suggests that Genesis 1 was originally composed, not as a scientific treatise, but as a theological polemic against the ancient Egyptian models of creation which competed against Yahwism for the loyalty of the ancient Israelites.
I agree with Dr. Johnston.
But notice what he is not saying. He is not saying that creation did not occur in six 24-hour periods. He very well may believe that it did. But it seems that there are only two possible ways to believe that Genesis 1 teaches that creation occurred in six 24-hour days while knowing what we now know about the many parallels with Egyptian Creation Myths.
Genesis 1 and 24-hour Creationism
First, it could be argued that creation happened, and the account was passed down by oral tradition through the centuries, being slowly changed over time, until the Egyptians recorded their version. When Moses came on the scene, God revealed to him what really happened, and this is what Moses wrote down. This would partially account for other similarities in other pagan creation myths found around the world.
But even under this understanding, Moses did not write Genesis 1-2 to disprove evolution. No ancient person ever imagined that everything simply came about by chance. Everybody believed that a God or gods created all that was. So to read Genesis 1 as a scientific treatise defending creationism against evolution is nothing short of reading modern issues back into ancient texts (aka eisegesis).
If Dr. Johnston is correct, people who use Genesis 1 to argue against evolution should start admitting that they are using this passage in a way neither Moses nor the original audience would have understood. Only then are we being honest with the text.
Genesis 1 and Egyptian Creation Myths
Which brings us to the second possible way Genesis 1 could be read in light of the parallels with Egyptian Creation Myths. It is possible, I suppose, that God, as the divine author, could have intended more than Moses, the human author, and the Israelites, the original human audience understood.
It is possible that God, peering down the corridors of time, foresaw that Charles Darwin would invent his theory of evolution and God wanted to show this for the error that it is. And so He had Moses write a "creation account" that kept the Israelites 3500 years ago keep from worshipping Egyptian deities, and keeps Christians today from believing in evolution.
It's possible.
But again, if that is how you want to view Genesis 1, you need to admit it.
The Message of Moses in Genesis 1
Personally, I think the strongest way to teach Genesis 1 is to teach it with the message Moses originally intended. And what is that message?
Here are a few suggestions:
Our God is more powerful, loving, kind, personal, immanent, and transcendent than any other god there is.

God made humanity the center of His creation. That's how much He cares for us and wants to relate to us.

We are not here by accident, but He made us and put us here for a reason. You have purpose. You matter to God.

This world was made for you to enjoy, and God wants to enjoy it with you.

Out of the chaos of your life, God creates order, light, and beauty. God fills the voids with meaning and significance.
To me, that is a much greater message than "God created the world in six days and evolution is evil."
But in my opinion, no matter how you view Genesis 1, it's nothing to get fired up over…