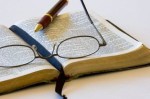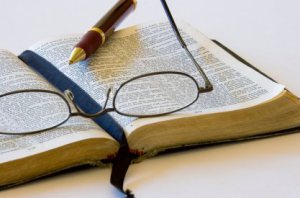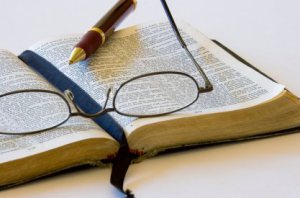 2 Timothy 2:15 is a popular verse among pastors, Bible students, Bible colleges, and seminaries. In the King James Version, Paul instructs Timothy to "Study to show thyself approved unto God."
Alan Knox wrote a great blog post the other day which shows that the translation "study to show thyself approved" is not the best translation… and is not even a possible translation of 2 Timothy 2:15. Here is some of what he wrote:
I think it's clear that in the cases above, σπουδάζω (spoudazo) could not be translated "study," but is more correctly translated "be diligent," "be eager," or "make an effort." Of course, this is similar to how the other translators (besides the KJV) rendered the term in 2 Timothy 2:15.

But, also, we have to admit that the evidence above does not prove that σπουδάζω (spoudazo) cannot be translated "study" in 2 Timothy 2:15.
Go read the rest of Alan's post here.
Certain types of Christians (me among them) have often justified our addiction to books and to Scripture study by Paul apparent command here in 2 Timothy 2:15 for Timothy to "study to show thyself approved unto God." Really only the KJV translates it this way, but since the KJV is what many of us grew up on, it has had a heavy influence on what many churches, ministries, and pastors focus on.
As a result, we sometimes (I am speaking of me here) get so wrapped up in Scripture study, that we neglect the more important things in life, such as family, the poor and needy in our community, serving others in love, taking care of orphans and widows, and pretty much everything else that Jesus focused on in His ministry.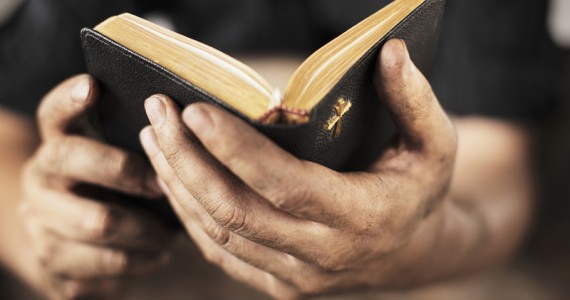 If Alan is right (and I think he is), Paul is not telling Timothy that we are approved by God when we study Scripture. Certainly, study is an act of worship, and we can seek to learn more about God through the study of Scripture, but when Paul says "study to show thyself approved," he is not saying that the study of Scripture will approve us before God.
In a later post which summarizes his findings, Alan writes this:
So, the exhortation to Timothy – in the presence of those who live contrary to God's desire – is for the young man to do whatever it takes to continue down the path of the good news of Jesus Christ. As a person approved by God, an unashamed worker, and one who is already living according to the gospel… this is exhortation to continue down the road he is already walking, without letting others tempt him into a different manner of life.
While it is important to study Scripture, we do not "study to show thyself approved." We are already approved in Jesus Christ, and no amount of Bible study will help us get approved or stay approved. Instead, Paul is urging Timothy to be diligent in living his life according to the Gospel. In this way, we will become useful for the Master, being prepared for every good work (2 Tim 2:21).
I love to study the Scripture, and I think that Scripture study is one way of worshiping God, but I think I often used my misunderstanding of the statement "study to show thyself approved" as a way of neglecting the other critical elements of following Jesus, and especially that of loving other people around me.
Scripture study, while important, is no substitute for serving others.
---