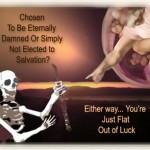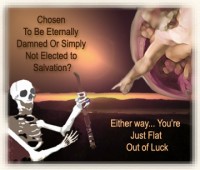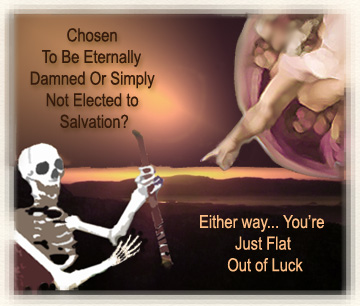 Several years ago, I changed my view on election, predestination, and being chosen. I have written in various places about this, though I cannot think if I have ever written about it online.
But today I read a great quote over at Mark Woodward's blog, EveryTongue. The quote is by Christopher J. H. Wright, from his book, The Mission of God's People (p. 72):
Election [i.e., the choosing] of one is not rejection of the rest, but ultimately for their benefit. It is as if a group of trapped cave explorers choose one of their number to squeeze through a narrow flooded passage to get out to the surface and call for help. The point of the choice is not so that she alone gets saved, but that she is able to bring help and equipment to ensure the rest get rescued. "Election" in such a case is an instrumental choice of one for the sake of many.

In the same way, God's election of Israel is instrumental in God's mission for all nations. Election needs to be seen as a doctrine of mission, not a calculus for the arithmetic of salvation. If we are to speak of being chosen, of being among God's elect, it is to say that, like Abraham, we are chosen for the sake of God's plan that the nations of the world come to enjoy the blessing of Abraham (which is exactly how Paul describes the effect of God's redemption of Israel through Christ in Galatians 3:14).
A while back, I read a similar quote from David Bosch, in his groundbreaking book, Transforming Mission (if you haven't read this book, you must). Here is what he wrote (p. 18):
The purpose of election is service, and when this is withheld, election loses its meaning. Primarily Israel is to serve the marginal in its midst: the orphan, the widow, the poor, and the stranger.
Election, I believe, is not God choosing some to go to heaven, while everyone else goes to hell. Election is God choosing some to accomplish His mission and purpose in the world, for the benefit of all. Sometimes, God chooses unregenerate people (such as Pharaoh, Cyrus, and Judas) to accomplish His purposes. But every single person who believes in Jesus is chosen as well. We are the hands, feet, and voice of Jesus to the world.
Eventually, I will write about all the Scripture passages on election, showing how they support this idea. Until then, what are your initial thoughts?