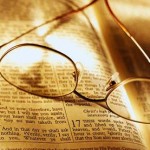 One of the consequences to the traditional doctrine of inspiration (and inerrancy, but we'll get to that later), is that it has reduced the Bible to a cookbook where every ingredient has to be exactly measured or the cake turns out wrong. If every word and individual letter is exactly as God wanted it to be, then there must be a reason for such exactness, and therefore, to truly study the Bible, we must drill down to get at the meaning of every individual letter and word.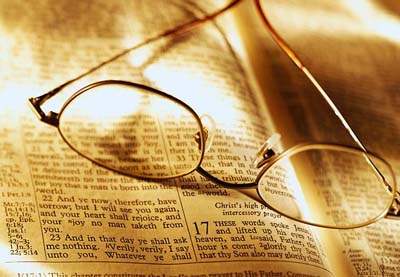 In other words, the doctrine of inspiration has created numerous scholarly arguments about spelling and grammar in the biblical text.
Personally, I love this sort of stuff, and have engaged in some of it myself in this very series. But I sometimes wonder what Jesus would say about it. On the one hand, He does talk about the importance of individual words (Matt 4:4), and even individual letters (Matt 5:18).
But in John 5:39, Jesus condemns the Bible study habits of the Jewish religion leaders. Or maybe we can say that He condemns the reason they go to Scripture. He says,
You search the Scriptures, for in them you think you have eternal life…
Jewish Bible Study
How is it that the Jewish religious leaders searched the Scriptures? Their goal in studying Scripture was to learn how to live life properly. From their study, they developed guidelines for living called "Halacha" (lit., "How to walk"). These guidelines were spun out of Scripture and established by Scripture.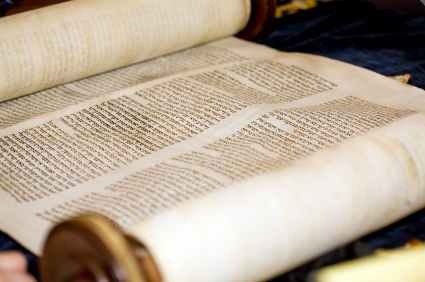 To develop Halacha, a famous Jewish Rabbi named Hillel wrote Seven Rules of interpretation to guide the Jew in studying Scripture. These Seven Rules were much in use at the time of Jesus, and formed "a system of schematic, syllogistic, and scholastic wrestling of the text in which justifiable concerns are immediately choked by a tendentious over-minuteness which cannot do justice to the living realities of the statements" (TDNT I:755).
In other words, the Jewish religious leaders focused so much on the system of studying Scripture, and how the individual words and letters of Scripture impacted their arguments for a particular viewpoint, that they ended up missing the entire point of Scripture.
It wasn't a case of missing the forest for the trees; they missed the forest for the individual leaves on the trees. If you have ever read some of the Talmud, you know what I mean.
Why did they do this? Because they had such a high view of Scripture. They thought of the Law as more than inspired, that it was actually dictated by God to Moses. As such, God wanted every word, every letter, every stroke of the pen just as it was. Therefore, living the proper life as the people of God depended entirely on properly obeying Scripture, and properly obeying Scripture depended entirely on properly understanding Scripture.
And Jesus says to them, "What are you doing? You've missed the entire point!"
Christian Bible Study
Many Christian circles today we have the same problem. We don't have "Halacha" but we do have "Doctrinal Statements" and "Guidelines for Christian Behavior." We don't have "Hillel's Seven Rules" but we do have "Hermeneutics."
I sometimes wonder as I get involved in some of the heated debates and arguments about single letters of Scripture, if Jesus is listening to it all, shaking His head, and saying, "What are you doing? You've missed the entire point!" This is missing the forest for the leaves.
What is the entire point? It's Jesus, of course. He says in John 5:39 that the Scriptures testify of Him. But even here, I don't think this means that we go to Scripture and argue about what it means so that we can learn more about Jesus. This is getting closer to the truth, but it still misses the forest for the trees.
The point of studying Scripture, and the reason for the existence of Scripture in the place, is not so that we can argue about who has the best beliefs, but so that we can begin to live and look like Jesus in the world. I am not sure that arguing about individual letters of individual words (as fun as this is) will help us look like Jesus.
What do you think?