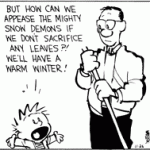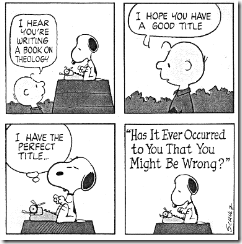 I think this will be my last post on "Introduction to Theology." Next week we will move into Bibliology, the Study of the Bible.
It is not that I blogged through all the class notes that I had on "Introduction to Theology." I only summarized about 10 pages of notes in the last several blog posts, and still had over 80 pages to go.
It is just that I looked through the next 80 pages, and got bored. They dealt with the following topics:
Seven Aversions to Theology
History of the Development of Systematic Theology
Presuppositions to Theology
Theological Method
How to Study Theology
A Study of the Primary Worldviews
The Importance of a Trinitarian Worldview
All of this is good information. I just wasn't sure how to present it in blog format in an interesting way. Is there any of that you are just dying to know? Maybe I will include some of it later. Maybe.
Let me say this:
I do believe that theology is important. Vitally important. It is crucial to know who we are and why we are here so that we can know how to live and what is important in life. Even the idea that there is no God and we are here by chance is a theological belief which has far-reaching ramifications on how a person lives their life and treats other people. Both Jesus and Hitler had theologies which led them to live and act as they did. Calvin too:


If you do not know what you believe, you will be led blindly by the beliefs you do not know you have. It is only through understanding what we believe, and then choosing to reject or refine these beliefs, can we live a life of significance, purpose, and love.
---