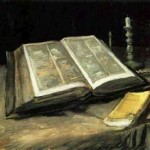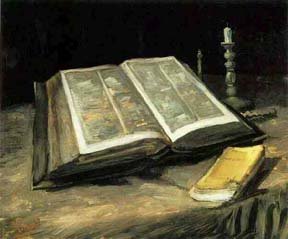 I've been playing around with a new view on Biblical inerrancy this past month. Though the view was inspired by Powers Trilogy by Walter Wink (see my list of Best Christian Books), the view itself comes out of my own twisted mind.
I am writing this post for two reasons. I want your input on the theory, and I also want to know if anybody has run across anything similar in any book that is out there. If so, I would like to read it.
Here is the view:
The Bible is Inspired by God
Nothing strange or unorthodox here.
I believe that God did lead and human authors to write the words of Scripture, though not in a way that would override their unique thought pattern, vocabulary, or idiom.
The Bible is Inerrant
Nothing strange or unorthodox here, either.
The Bible is historically accurate.
Everything the Bible Says is Not Necessarily True
Here is where the view gets a little strange.
A person who would hold this view believes that while God guided and inspired the human authors to accurately record the events of history, these events do not accurately represent the mind or will of God, but rather what the humans at that time thought was the mind and will of God.
To better explain this, let's use a modern example. It was in the news a while back that a mother drowned her children the bathtub because God told her to do so. Let's say God was inspiring a person to write a historically accurate record of this event. They might write that the woman heard God say that she should drown her children in the bathtub.
God did not actually tell her to do this, but it is nevertheless historically accurate to record that she believed God did tell her this. An inspired and inerrant account of this event would include the idea that God told her to kill her children, even though in reality, God did not.
Let's take a less troubling modern occurrence. Imagine a pastor stands up in front of your church this Sunday, and announces that God told him that everybody needs to read the Bible more and get rid of sin in their lives. Now, if God inspired a blogger to accurately record this event, they would report that the pastor stood up in church on Sunday and announced that God told him to tell everyone else that they should read their Bibles and get rid of sin in their lives.
Right? That would be an inspired and inerrant account of the event.
But is it true? Did God really tell the pastor this? Maybe. But maybe not. How can we know? The truth is, we really can't. Not for sure.
So when we come to the Bible, can it be inspired and inerrant, but not fully true?
When we read an account of God "telling" a person that he should lead a group of Israelites to kill all the men, women, children, and animals of a particular town, could it be that this is an inspired and inerrant record of what the people thought God was saying, but He really wasn't saying this at all?
The Benefits of this View
This view has some benefits. We would no longer have to struggle with the wholesale slaughter of entire villages and town at the command of God in the Old Testament. We would no longer have to try to reconcile the character of Jesus with some of the events that happen in the name of God in the Old Testament.
Some might use this view to explain away seven-day creationism, and maybe even some of the miraculous events of the Old Testament (though that would be harder, since in this view, Scripture is still an inerrant record of what was said and done in human history).
The Slippery Slope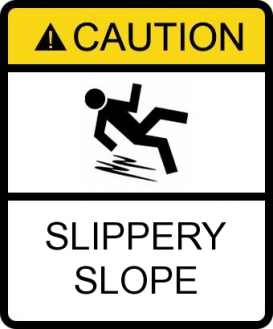 I am not saying this is my view. It is just a view I "invented" this past month, and do not recall ever reading it anywhere in all my studies. I understand that it introduces a very slippery slope of not being able to know for sure if what we are reading in Scripture is an accurate representation of God, or just an accurate account of what some misguided humans thought. Once you begin down this road, our own desire for how we want God to act becomes the arbiter for determining which parts truly represent God, and which parts do not.
So I am not saying this is my view… even though I did think it up (which is kind of ironic, when you think about it). I am only writing about it because I want your thoughts about the view (pro and con), and to see if anyone has run across this view anywhere else.
So, fire away!
---