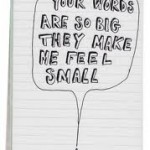 That's right. A theological prolegomena.
How's that for blog post title?
When you saw the title, what did you immediately think? Come on, be honest.
If you are like me, you probably rolled your eyes and thought, "What is this guy trying to prove with a title like that?"
And yet as I sit here writing this, I am looking at the  first page of three different sets of Seminary class notes, all of which have have this phrase: Theological Prolegomena.
This brings up one of my primary criticisms of theology: What's the deal with all the big words?
I know that sometimes big words are necessary, but I think that usually, theologians use big words so that we will be impressed by their knowledge, and as a result, will not question them when they later start to say some outlandish things.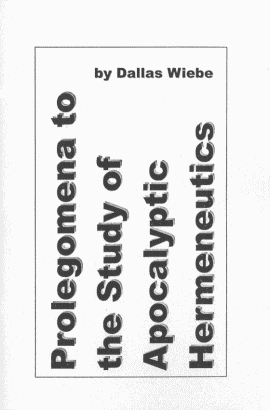 The logic seems to go like this:
I have some crazy things to say.
I can't just say them because people will think I'm crazy.
So I will mask these ideas in big words which nobody understands.
Then people will think I'm smart and will accept the crazy things I have to say.
I know, I know. I'm oversimplifying and being overcritical. But remember, in this series on blogging through seminary, I get to say the things and ask the questions I never had the courage to say or ask in class.
And as much as I love big words and even understand (most of) them, I always thought they were unnecessary. Why say, "Theological Prolegomena" when you could say, "An Introduction to Theology," since that is basically what it means? (Literally, Prolegomena means "first words." Kind of like the introductory section of a book is called the "Prologue.")
I know, I know. There is a history here. A tradition. It goes back to the Latin and the Greek and the great theologians of the past. Fine. And that is why we need to know the big words today…if we are going to read the old theologians. But if we are writing theology for people today, well, let's use words that people use today.
It is my conviction that if a theologian doesn't know the culture and times well enough to speak and write in ways that people understand, then the theologian doesn't know the first thing about theology.
And what is the first thing about theology? It's not something you find in most theology books. We'll look at it tomorrow.
Have you ever tried to read theology? What was your experience? Do you like the big words, or do you get frustrated by them?
---