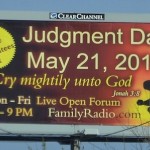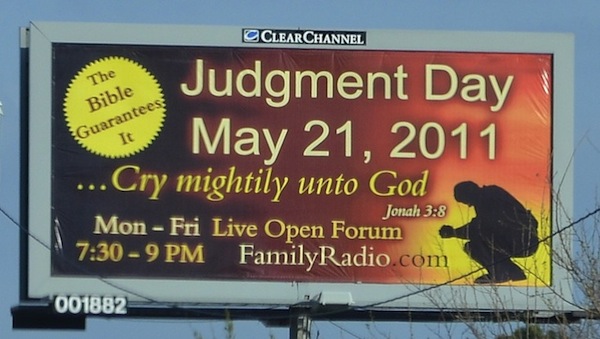 Did you hear? According to Harold Camping of Family Radio, tomorrow is the end of the world.
I'm willing to bet him a million dollars he is wrong.
If he is right, I'll pay him a million dollars on May 22. If he is wrong, he pays me a million dollars.
Will he take up the challenge. Of course not. Why?
Because he knows he is wrong too.
I guarantee he has already has his "I guess I was wrong, but here is why I'm still a great man of God" speech all written up. So why is he doing this? Because being a wacko is free advertising. He's getting reported on in the media, interviewed on newspapers, and talked about on blogs.
Hey Harold! This is what makes Christians look like such fruitcakes! Stop it, will ya? You tried this stunt already in 1994. You were wrong then, and you are wrong now.
(Note: Eerily…this is my 666th published post!)
---