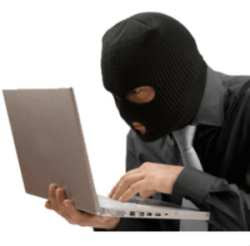 I read a book this past week (I'm not going to say which one) where the author (Author A) clearly, consistently, and blatantly plagiarized the ideas of another author (Author B) without giving due credit. I guess it wasn't "blatant." It was only obvious to me because I have read most of the books by Author B and was shocked to see so many of his ideas and insights being written about as if they belonged to Author A.
While over the course of 50 pages or so, Author A did included two footnotes to the works of Author B, I didn't feel that this was nearly enough.
When nearly 90% of your ideas are coming from someone else, I think more than 2 footnotes are required.
Ok… so it wasn't exactly full-scale plagiarism. At least Author A reworded and summarized the ideas which are found in the books of Author B, but again, I feel that if most of an author's ideas and content are being pulled from the ideas of authors in other books, it is only right and fair to give them more credit than two footnotes.
Part of the reason I am saying this is because it caused me to wonder about the origin of the rest of his book. If I was aware that the vast majority of his ideas in 50 pages of the book were simply the summaries of ideas from some other author, it made me wonder about the other 150 pages in his book. Where did those come from? Were they also "lifted" from others who didn't get proper credit?
And now we get to the real point of this post …
… and this is going to sound quite arrogant … (Sorry about that) …
… There were two chapters of this man's book which sounded shocking similar to several of the blog posts I wrote last year. As I was reading these chapters, the thought flow, argument structure, and illustrations were almost identical to what I had written on this blog in 2013. His book came out a couple months ago.
Needless to say, I didn't get a single footnote in the book.
Can I be certain he read my posts and "borrowed" them for his book?
No. I cannot.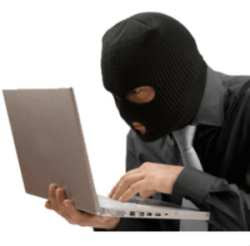 I know for a fact that I was reading a lot of books at the time I was writing those posts in question which led me to the beliefs and ideas I wrote about on my blog. Maybe this other author was reading the same books and coming up with the same ideas. That's possible.
Maybe the Holy Spirit is at work around the world to bring multiple authors and pastors and theologians to similar ideas about similar things all at once, and so when I read something in someone else's book that sounds a lot like something I have written, but they don't give me credit, it is not that they "borrowed" from me, but because both of us were listening to what the Spirit has been whispering to minds all over the world. The Spirit blows where He wills….
All this sounds arrogant, right?
I'm either saying,"He stole his ideas from me!" or "Both of us are so spiritual, we have gained the same truth from the Holy Spirit!"
I wasn't going to write anything about this, but then I decided to do a bit of Google research on this author, and I discovered that very early this year, he did in fact briefly mention my posts on one of his social media accounts. So this tells me he was reading my posts …
So OK … reading is still not the same as plagiarizing, and even though his book came out a couple months ago and he apparently read my posts about 10 months ago, this still doesn't mean he "borrowed" my content for his book. I mean … for all I know, he submitted his manuscript to the publisher before he ever even read my posts …
I'm guess I'm not really upset. I suppose if I had some influence on him, I am thrilled that those ideas are having a wider impact on the world through what he wrote, and hopefully in his church as he preaches on Sundays. I am just saying that if he did in fact rely on my posts for the content of these two chapters in his book, some footnotes would have been nice …
Look, I will fully admit it: As a theologian, I also am a thief.
There are very few ideas bumping around in my head which did not originate in some form or another with other theologians and authors. Even the ideas which I think are original with me owe a large debt to the foundational ideas and writings of other authors and teachers.
In other words, even if I come up with "Idea D" it is only because I learned Ideas A, B, and C from someone else. I could be wrong, but I think this is true of every theologian. This is why I say that all theologians are thieves.
But that's okay. It's expected and desired. It's wanted, even.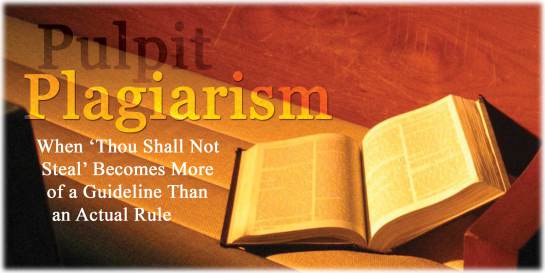 Theology is nothing if not the interplay of ideas and minds over some of the biggest questions about God in our day. Of course, the right thing to do when you steal an idea is to give credit to the people who taught it to you. It's impossible to do this completely, but that is no excuse for not trying.
I honestly and truly try my absolute hardest to always reference and footnote and give credit to other authors, thinkers, writers, bloggers, and theologians when I know that what I am writing originated with them. It is not uncommon for me to spend hours trying to track down sources for where my ideas came from. I have re-read books, re-listened to podcasts, and spent hours scouring the internet, all in the attempt to remember where I read or heard something.
I am not going to call this author out. I don't really care too much (Although maybe this post says I care more than I think? Ha!)
I honestly try to live by the principle that Harry Truman once said: "It is amazing what you can accomplish when you don't care who gets the credit."
I am glad that if people find my posts and books helpful, that they turn around and teach the ideas they contain to others.
However, I am always delighted and encouraged when a blogger mentions my ideas in a post or an author includes a footnote to one of my books. I try to my best to do this for others, as I hope you all do as well.
Are you and author, blogger, or writer?
Please, do your best to reference and footnote those to whom you owe a debt of ideas.
You will always miss a few (I know I do), but if you develop this discipline early, it will serve you well throughout your writing life. (In case you are curious, one invaluable tool I use to help me with this is Endnote Software. What a time saver in my writing!)
Has this sort of thing ever happened to you? It happens more often than we think… If you have a story to tell, share it in the comment section below! (Try to refrain from naming names though!)