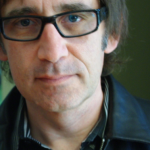 This is part of an ongoing series where I briefly interview a theologian, pastor, author, or Bible scholar that I highly respect, and ask them to tell us a bit about themselves, their most current teaching project, and the one most important truth (the hack) they wish every Christian could learn.
I call the series "Hack the Theologian." This doesn't mean I think these theologians are hacks. Far from it! It means that I am trying to find (and share with you) the one thing that makes them tick, the one insight that keeps them writing and teaching, the one truth they are most passionate about, the one idea that turned their life and theology upside down. You can read the other posts in the series right here.
(Do you know an author I can highlight in this series? Have them contact me!)
So Let's "Hack" Brian Zahnd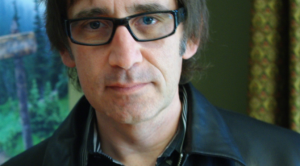 Brian Zahnd is a pastor and author of numerous books. His newest book, Sinners in the Hand of a Loving God, is releasing on August 15. Since this is also my birthday, he clearly meant this as a birthday present to me…
Here are my questions to Brian Zahnd…
1. Can you tell us who you are and what you do in 40 words or less? (I put the word limit so we can see what you focus on.)

I'm the founding pastor of Word of Life Church in St. Joseph, Missouri. I'm also an author, speaker, an occasional mountain climber, and a pretty serious Dylanologist. My wife and I have led Word of Life for 35 years.

2. Tell us something about yourself that few people know.

I'm an introvert. (Though people who really know me know that.)

3. What is the best book you have read this past year? (It doesn't have to be theological!)

Non-fiction: Patient Ferment of the Early Church by Alan Kreider
Fiction: Eyrie by Tim Winton

4. You have a new book called Sinners in the Hands of a Loving God. Tell us a bit about it. What is the main point and what do you want people to learn or do?

In Sinners in the Hand of a Loving God I wrestle with the question of whether or not God is actually angry, violent, and retributive. I deal with the issues of the wrath of God, Old Testament violence, the violence of the cross, hell, and the seemingly violent nature of the book of Revelation. My desire is that Sinners in the Hands of a Loving God will help people read the Scriptures in the light of Christ.

5. Karl Barth was once asked to summarize his life's work in one sentence. He answered, "Jesus loves me, this I know, for the Bible tells me so." How would you summarize your life's work? To put this question another way, if you could get people to understand just one idea, what would it be?

God is like Jesus. God has always been like Jesus. There has never been a time with God was not like Jesus; we haven't always known this, but now we do.
Brian Zahnd's new book is releasing tomorrow. I highly recommend you get a copy. Sinners in the Hands of a Loving God, is available on Amazon.