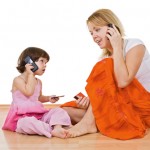 We are seeing several foundational truths from Genesis 2 about how to understand life, theology, Scripture, society, religion, and culture. Last week, we saw the first truth, that we are built for relationships. This week we see the second foundational truth, which may be the most important one of all.
If you want to see how today's foundational truth is applied to our understanding of theology, Scripture, and culture, I highly recommend you get my book on the Atonement from Amazon. It's called The Atonement of God, and in it, I present 10 areas of theology that were affected in my own life when I came to understand the truth I am about to present to you today.
The Text of Genesis 2:19
Genesis 2:19. Out of the ground the Lord God formed every beast of the field and every bird of the air, and brought them to Adam to see what he would call them. And whatever Adam called each living creature, that was its name.
In this discussion of Genesis 2:19 we look at:
A review of the 7 key activities of God
How God instructs us to imitate Him in carrying out these 7 activities
The foundational truth that humans were made to imitate
Why imitation has boundaries and dangers
Resources:
Downloadable Podcast Resources
Those who are part of my online discipleship group may download the MP3 audio file for this podcast and view the podcast transcript below.
You must
join a discipleship group
or
login
to download the MP3 and view the transcript.
Do you like learning about the Bible online?
Do you like learning about Scripture and theology through my podcast? If so, then you will also love my online courses. They all have MP3 audio downloads, PDF transcripts, quizzes, and a comment section for questions and interaction with other students.
If you want to deepen your relationship with God and better understand Scripture, take one (or all) of these courses. They are great for personal study or for a small group Bible study.
You can see the list of available courses here, and if you join the Discipleship group, you can take all the courses at no additional cost. Go here to learn more and join now.