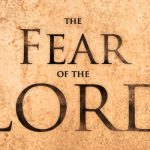 Do you fear God? Are you afraid of Him? Should you be afraid of God? Does God want you to be afraid of Him?
If you answered "No" to any of those questions, how do you understand verses like Proverbs 1:7 which tell us that the fear of the Lord is the beginning of knowledge? Or Deuteronomy 10:12 which says "What does the Lord your God require of you, but to fear the Lord your God, to walk in His ways …"
This issue is what we are looking at today as we study Jonah 1:9. We see that Jonah fears God and he instructs the sailors to do the same thing. But is Jonah right in what he says? Should he fear God? Should the sailors? Should you and I fear God? Stick around for today's study and we'll see!
The Text of Jonah 1:9
So he said to them, "I am a Hebrew; and I fear the Lord, the God of heaven, who made the sea and the dry land."
In this discussion of Jonah 1:9 we look at:
The initial response of Jonah to the questions of the sailors
Jonah's description of God
Jonah's statement that he fears god
Whether or not we should fear God
Resources: