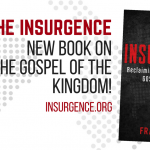 I interviewed Frank Viola for my podcast today. We discussed his new book, Insurgence: Reclaiming the Gospel of the Kingdom, and as we talked, I literally got goosebumps because of some of the things he said.
You'll need to listen to the podcast episode to see if the same thing happens to you.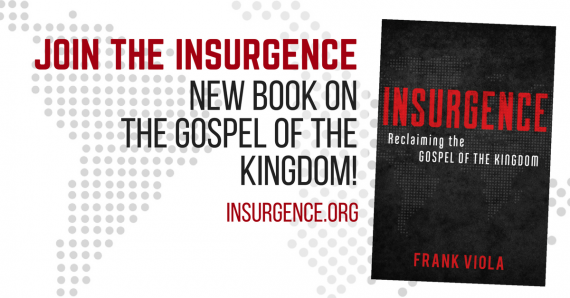 Along with presenting some revolutionary ideas about the kingdom of God, baptism, the world system (principalities and powers), and how to approach the divisive political landscape today, he also explained the tricky texts of Luke 17:20-21 and Matthew 11:12.
These two texts say this:
Luke 17:20-21. Now when He was asked by the Pharisees when the kingdom of God would come, he answered them and said, "The Kingdom of God does not come with observation; nor will they say, 'See here!" or 'See there!' For indeed, the kingdom of God is within you.
Matthew 11:12. And from the days of John the Baptist until now the kingdom of heaven suffers violence, and the violent take it by force.
Listen to the podcast to learn what these verses mean.
Here are the links that were mentioned by Frank Viola in the discussion: