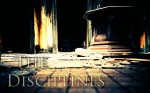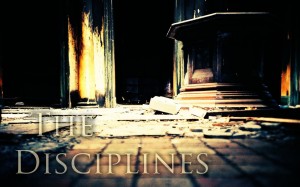 I sometimes think blogging should be added to the list of spiritual disciplines. 
If you blog, you know what I mean.
Here are some of the things that God grows in you through the blogging experience:
Humility of Blogging
When you first start, blogging is an exercise in humility. You think that you will instantly get thousands of readers and hundreds of comments. But you write for months, and nobody but your wife reads it.
Perseverance in Blogging
As the months go by, it becomes an exercise in perseverance. It becomes a discipline to write, even if nobody is reading.

Healing through Blogging
Somewhere along the way, if you can work through the feelings of rejection and bitterness that nobody is reading, you realize that your writing is cathartic. It touches some of the painful and dark places in your life, and through the exercise of getting it out on "paper" these painful places in your life begin to heal.
Learning through Blogging
After you blog for a couple of years, you realize that one of the reasons you blog is because you learn by writing. Writing is not something you do to show off how much you know, but in order to investigate and explore certain ideas and interact with others about these ideas.
Then, after you get a few readers, some of them start to criticize you, and you are right back where you started, trying to learn humility through blogging.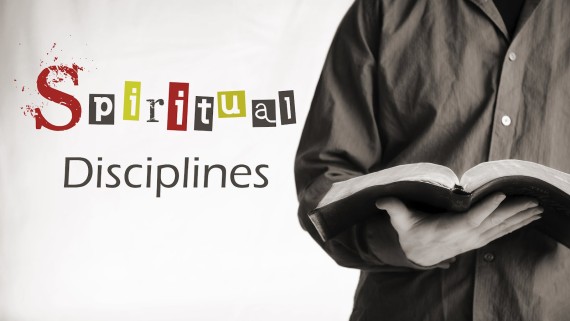 Peter Enns wrote a fantastic post recently about some of this. He wrote about how Jesus wants him to blog more. Here is how he begins:
In the fifty-second year, in the third month on the third day, as I was checking my Google Analytics, I looked, and behold, I saw a light brighter than the noonday sun, and the voice of one like the Son of Man spoke to me from within.

"I see you have a blog."

"Yes, Lord, you know that I do."

"How's the traffic?"

"Good, Lord–though, without you, which of us would get but a handful of pageviews."

"Stop that. I have a job for you. I want you to blog more."

"Oh Lord–you who rule the internet with wisdom and justice–who am I that you should be mindful of the humble state of your servant? Yet, if it is your will, Oh Lord, that many more will hear, let it be done."

"I told you to stop that. Now listen. I want you to blog more–for you."

"…not sure I follow…."

"Frankly, I hate the internet, but you seem to like it. So, I want you to blog as much as possible because blogging gives you all sorts of opportunities to practice."  

"Practice what? Formulating my thoughts in under 800 words? Coming up with catchy titles? Learning the craft of writing?"

"No, not remotely. Blogging gives you chances to practice what I mean when I say 'follow me.'"
You will have to go read the rest of the post to see what Jesus says about why Peter should blog more, but I think that Peter is on to something.
Do you want to start a Blog?
If you want to start a blog, here is a video I created about how to set up a blog in 5 minutes.
I mention it in the video, but if you want to start blogging through HostGator, make sure you use this coupon to get a 25% off discount: blogin5minutes

 
Do you have a Blog?
If you are a blogger or have a blog, feel free to mention your blog in the comments below, and also share some of what you have learned about yourself and about following Jesus through the spiritual discipline of blogging. 
---