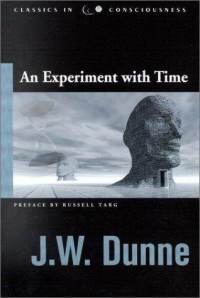 Lots of us read books for enjoyment during our waking hours, for entertainment and educational purposes.
I am currently reading a book which provides me with some entertainment (or is it education?) during my sleeping hours as well.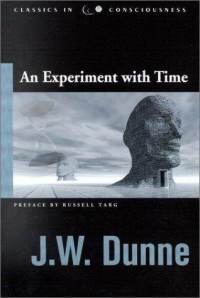 The book is An Experiment with Time by JW Dunne. If you end up buying this book, be warned: It was written over 100 years ago, and much of it is cumbersome, tiring, technical reading. But if you can get past some of that, the ideas are rather surprising, and as I said, provide you with something to think about while you sleep.
The basic idea behind the book is that all of us have dreams about the future. Yes, you too.
If you follow a few suggestions that Dunne makes in recording and reviewing your dreams, you will realize that you regularly dream about future events.
I am not done with the book yet, and I am not doing a very good job following the suggestions of Dunne in recording my dreams. But I have noticed one thing: I find myself thinking about the book in my dreams, and even taking steps inside my dreams that the book suggests. I don't think that has ever happened to me with any book before. It is very strange.
I'm only about 1/3 of the way through the book, and so far, I haven't had any dreams about the future (that I'm aware of), but then, I'm not really following Dunne's suggestions either. Part of this is because I just don't see the point. His dreams about future events are about things he reads in the newspaper, or events he later hears about at a family gathering. As far as I can tell (so far), he didn't have dreams about anything useful. You know, things that would save lives, or keep him from making a bad decision.
Of course, I think that this is not really his point. His point may be (as the title suggests) to show that time does not function the way we think. Dreams of future events, though unhelpful in themselves, are evidence that time flows, functions, or moves differently than we ever imagined.
I am not sure Dunne is right, but it is fun to think about, even if it is only in your dreams.
This post is part of the August Synchroblog, in which we share a book or movie we have enjoyed this summer. Other contributors to this Synchroblog are below. Check them all out!
---