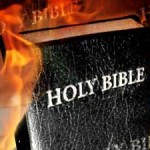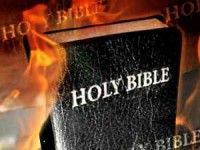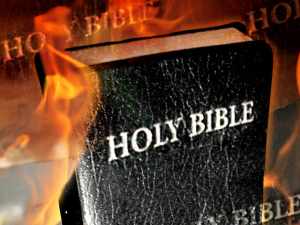 I am horrified to learn that Pastor Pastor Terry Jones went through with his threat to burn a Muslim Koran.  On March 20, he held a mock trial of the Muslim Holy Book, and the jury — consisting of twelve people from his congregation — found the book guilty of five "crimes against humanity," including the promotion of terrorist acts and "the death, rape and torture of people worldwide whose only crime is not being of the Islamic faith."
One of the results, according to various news reports today, is that Muslims in Afghanistan killed 20 United Nations workers. We cannot, of course, blame Terry Jones for these deaths, but he had to know something like this was going to happen. Acts of hate against other religions never result in anything good. The hate just escalates until people get killed and war breaks out.
So I want to make two requests to my Muslim friends.
First, please forgive us for the actions of Terry Jones. He is not representative of the way most Christians feel, nor is he living according to the principles and teachings of Jesus. We soundly and firmly reject Terry as representative of Christianity, and we condemn his actions as un-Christian.
Second, despite the terrible actions of Terry Jones, please do not kill anyone else. The people whom you have already killed had nothing whatsoever to do with Terry Jones, his beliefs, or his actions. The best thing would be to forgive us for what he has done. But if you feel you must retaliate, I invite you to host a Bible burning. He burned a Koran, so go ahead, burn the Bible. Burn ten. Burn a hundred if you must.
I will do it myself if it will stop the killing. Just let there be no more death; no more hate.