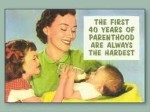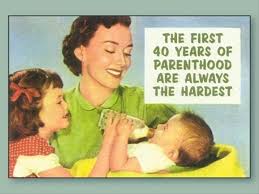 This is a guest post from Ken Myers. Ken is the founder of Longhorn Leads & has learned over the years the importance of focusing on what the customer is looking for and literally serving it to them. He doesn't try to create a need, instead he tries to satisfy the existing demand for information on products and services.
If you would like to write a Guest Post for the Till He Comes Blog, begin by reading the Guest Blogger Guidelines.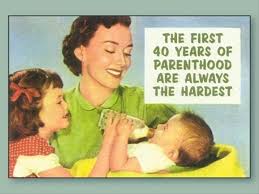 As a Christian parent especially with older children it is often a dilemma knowing how much to say or do when it comes to correcting or giving advice. I have heard on many occasions from different pastors or teachers that you should not correct your children after the age of eighteen, that if they ask you for advice this is the only time you should say anything. I do not know about the rest of the parents out there but I have a very difficult time doing this, especially if the child is still living with me.
I have been talking a lot to the Lord lately about what He wants me to do in regards to my son. He is a young man of twenty who still lives with me while attending a local college. He has gotten into some trouble in the past few years but by God's great grace he is being drawn by the Holy Spirit into a more intimate relationship with our Lord and Savior Jesus Christ. It is a work in progress however and it is very difficult for me to keep my opinions to myself.
The Lord has been revealing to me as of late that it is "…not by might, nor by power, but by My Spirit says the Lord" (Zech 4:6). There is nothing I can say or do except live a godly life before my son. Oh, there are rules that need to be followed in my home but as for any advice or correction I can give him for things he does outside of the home I have to leave those things for the Lord to handle. All my anxiety and fear building up and spilling out all over my son does nothing to please the Lord or help my son.
I need to trust Him, depend on Him, keep my focus on Him and lay my son down before our eternal Father, our Abba Father's marvelous throne of grace. I have to remember that His ways are higher than our ways and His thoughts are higher than our thoughts. He knows my sons heart and mind and what it takes to change his thinking and his heart, in this area I do not have a clue.
My heart's desire is to please the Lord and to trust Him. When I am afraid or anxious I am not trusting Him and when I am not trusting Him it is purely unbelief on my part. It is like I am saying I do not believe He will or can take care of His child. Letting go of a child is one of the hardest things I have ever had to do. You have this little baby who grows up into a toddler, they are suddenly in grade school and then they are twenty. When that child gets into trouble my instinct as a parent is to run in and rescue him.
I have been asking my Lord to love my children through me, with His love not mine. I do not know what is for their best good, what the Lord is using to bring them nearer to Him. My prayer is that they become mighty men and women of God, full of His Spirit, walking in His love, filled with His strength, and hungering after His word. I know that if they read His word every day that it is the only truth they need and that the truth of His word will set them free. Free from the flesh and the desires that are dragging them down.
In my spirit I know this but when I am walking in the flesh I often fail. I want to hang on to my children and my love is great but I am not God. The Holy Spirit has been reminding me many times a day to "Trust in the LORD with all your heart and lean not on your own understanding; in all your ways acknowledge him, and he will make your paths straight" (Prov 3:5,6).
---