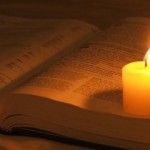 There is no verse in Scripture which specifically states that the authors of Scripture were in some fashion under the control of God when they wrote.
We already looked at 2 Timothy 3:16, and saw the the term "inspiration" there refers not to the writing of Scripture, but to the reading of Scripture. When we read the Bible, God inspires us through it to be the kind of people He desires in this world.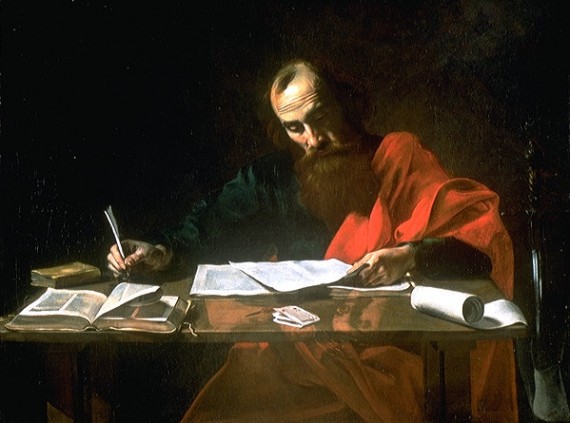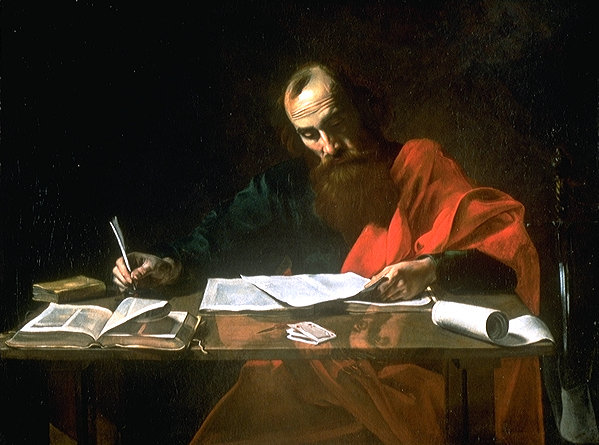 In this post, I want to briefly look at several other passages, and give a short summary of what they seem to say about the Inspiration of Scripture.
John 14:26
But the Helper, the Holy Spirit, whom the Father will send in My name, He will teach you all things, and bring to your remembrance all things that I said to you.
Jesus is speaking to the apostles and telling them that the Holy Spirit will teach them and help them remember what Jesus said. This is one of the reasons that the early church generally required "apostolic authorship" as a condition for books being accepted into the New Testament (I will write about "Canonization" later).
To me, this verse may be the strongest verse in the Bible which supports the doctrine of the Inspiration of Scripture. However, the verse says much less than I would like. Of the New Testament authors, only Matthew, John, and Peter were present when Jesus said this, and He said nothing about the writing of Scripture.
1 Corinthians 2:12-13
We have received, not the spirit of the world, but the Spirit who is from God, that we might know the things that have been freely given to us by God. These things we also speak, not in words which man's wisdom teaches but which the Holy Spirit teaches, comparing spiritual things with spiritual. 
There is nothing in this about the writing of Scripture, but again deals with the Spirit teaching the truth of Scripture to those who read and meditate upon it.
1 Corinthians 7:6, 10, 12, 25, 40
I say this…
I command, yet not I but the Lord…
But to the rest I, not the Lord, say…
I have no commandment from the Lord…
According to my judgment — and I think I also have the Spirit of God. 
Some use these passages to show that Scripture is not inspired, as Paul seems to indicate that some of what he is writing is his own opinion only, and not from God at all.
What Paul is actually saying is that there are no instructions in Scripture or from the teachings of Jesus about certain aspects of marriage. Nevertheless, based on what Paul has read in Scripture, and the teachings from Jesus he is aware of, Paul is extrapolating some principles which apply to some of the believers in Corinth.
Again, this seems to fit with what I have been arguing, that the inspiration of Scripture is in the reading of it. Paul has read and studied Scripture, and based on what he has read, he believes he has some further instruction about marriage which was not found in Scripture.
2 Peter 1:20-21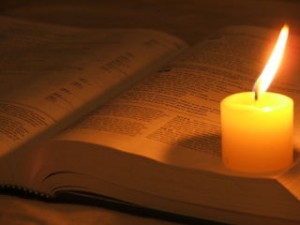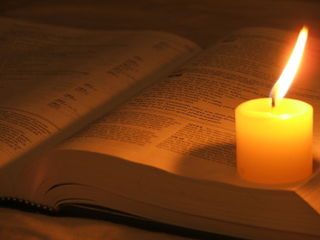 Knowing this first, that no prophecy of Scripture is of any private interpretation, for prophecy never came by the will of man, but holy men of God spoke as they were moved by the Holy Spirit. 
Along with 2 Timothy 3:16, this is one of the key texts about the inspiration of Scripture. And just like 2 Timothy 3:16, there are numerous translation and contextual issues surrounding this passage.
For example, who are the prophets, and what are the prophecies Peter has in mind? Who are the "holy men of God"? Are they the same as the prophets, or different? How should we understand the term "private interpretation?" What does it mean to be "moved by the Holy Spirit"? And in context, what does all of this have to do with what Peter saw and heard on the Mount of Transfiguration (cf. 1:17-18 with Matt 17:1-5)?
I cannot attempt to answer most of these questions here, but note one thing: Whatever Peter is talking about, he is not talking about the writing of Scripture. Rather, he is writing about the interpretation and explanation of Scripture. Some think this verse refers to the "exposition" of Scripture, which is preaching.
No prophecy should be expounded according to private opinion. … idias [one's own] refers to the expositor, not the propheteia (TDNT IV:337).

As the prophecies do not owe their origin to the resolve of man, so their exposition is not left to human caprice. There can be true interpretation only through God Himself or through the Holy Spirit (TDNT VI:833).
In modern ways of "doing church" this is a dangerous idea, for it seems to put the pastor back up on a pedestal where he is the only person in the church who can properly understand and explain Scripture.
But this idea is exactly what Peter is arguing against. It seems that what Peter is saying is that while God does speak to us through Scripture, He speaks to us in the context of community. We are to study, learn, and think about Scripture with others. Yes, we can study Scripture on our own, but whatever we think we learn must be measured against what others have learned and taught as well, and must be lived out and practiced in a community.
The Holy Spirit works in the community of believers, and therefore sheds light on Scripture primarily within the community, not to individuals.
That might be controversial, especially in light of our love in "Protestant" circles for individual men like Martin Luther who held to his private interpretation of Scripture (but was it that?) against the entire traditional interpretation of the Roman Catholic Church. But I'll leave that question for later.
Is the Doctrine of Inspiration Necessary?
For now, my only point is that there does not seem to be any passage in the Bible which defends the doctrine of Inspiration as it was taught to me: that the Holy Spirit guided human authors to compose and record through their personalities God's selected message without error in the words of the original documents.
Such an idea is logical and necessary to support and defend some of the other things we believe about the Bible (such as inerrancy), but as logical and necessary as it is, the idea does not seem to be supported by Scripture itself.
In other words, though the Doctrine of Inspiration is logical, it does not seem to be biblical. Though the doctrine of Inspiration seems necessary, it does not seem to be something the Bible says about itself. This makes me wonder: "How necessary is it really?"