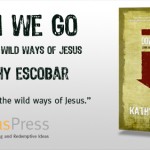 So often, when we think we're following Jesus, He is actually looking at us as we wander out ahead of Him and asking, "Where are you going? I'm stuck here in the mud, and you are trying to leave me behind!"
You see, Jesus likes to play in the mud. He likes to get down in the dirt and grime of life, and hang out there. But we religious folk like to keep our hands clean. We don't want to play in the mud with Jesus.
And so we go on building our castles, crowning our kings, and rolling over anybody who gets in the way, including Jesus.
All of this was brought again to my attention in a recent book I read, Down We Go
by Kathy Escobar. In the book, she writes about her journey away from the upward mobility trend of modern American, and down into the grime of life where, as it turns out, life is beautiful and full of wonder, glory, and grace.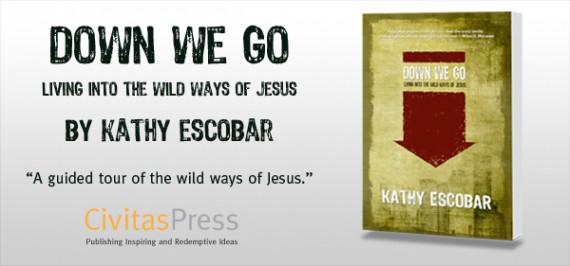 Kathy is one of the co-pastors of a community called The Refuge in Denver. I was able to visit this community a few weeks ago, and briefly wrote about my visit on GraceGround.com (Here and Here).
The book details some of the story behind the refuge, as well as the central values and goals of their community. It was incredibly encouraging for me because it showed me that I am not alone. There are others out there who struggle with the same things I struggle with, and who sense that God is leading us in a direction that is both terrifying and exhilarating.
By far, the most exciting thing in the book for me was the description on pages 118-120 about the stages of faith. There is no room to duplicate the chart here, but the chart showed me that the path I am on is the path that many have walked before me, and many more our walking now. I am not alone. It gave me hope for the future, that even though it seems my values, theology, and life are in constant upheaval right now, this is only because I have faced the wall, and have pushed through it, rather than turning back to the comfort and ease of what was familiar. It gave me hope that God might not be done with me after all. That maybe I can be used for His purposes in the Kingdom. That maybe I can find community.
Are you struggling with church, and your place in the Kingdom of God? Does it seem that the more you follow Jesus, the worse your life becomes? Do you want to help people, but don't know where or how to begin? If so, I recommend Down We Go
.