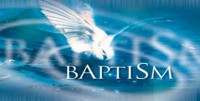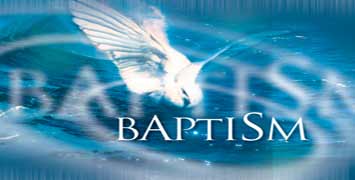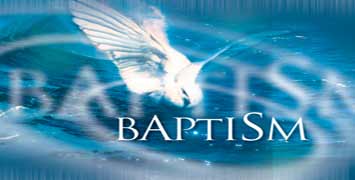 This entire series on looking at baptism in the book of Acts was getting WAY too long.
The discussion on baptism in the book of Acts is nearly 4000 words already, and the section on baptism in the book of Acts was well on it's way to becoming 6000 words or more. Yikes! That is too long, especially when I want the chapter to be less than 10,000 words.
So, as has happened frequently in the process of writing Close Your Church for G00d, I'm cutting almost everything I have written so far about baptism in the book of Acts, and am summarizing it with the following:
* * * * *
Baptism in the Book of Acts
In the book of Acts, every time the Gospel is preached to a new segment of humanity, it is symbolized through water and spirit baptism. The water baptism precedes the Spirit baptism, and the coming of the Holy Spirit in signs and wonders is the outward proof to Peter that God truly has accepted this new group of people into the family of God.
But after this initial preaching of the Gospel and water baptism followed by Spirit baptism, the baptism of the Spirit comes immediately upon a person believing in Jesus for eternal life, whether or not they get water baptized, and most often, this Spirit baptism is no longer accompanied by signs and wonders. The initial door was opened, and Peter witnessed and testified to it, but once it is opened, no more physical manifestations of the baptism of the Holy Spirit were necessary to prove that God had indeed accepted a new group of people into His family.
Water Baptism at that Time
In the case of water baptism, every single instance appears to follow the widely practiced method of immersion under water which was practiced by nearly every religion of that time. In every religion, including Judaism, water baptism symbolized the loss of the person's previous identity, and the birth of a new identity. Water baptism represented a death to the past and a new life for the future. This was practiced by nearly every religion at that time, and everyone knew what it meant.
So when the news spread that a person had been baptized, their family, friends, and neighbors would ask why they had been baptized, what their new identity was going to be, and how it would look in the future. And then, of course, they would watch to see if these changes truly took place.
Water Baptism Leads to Life Change and Evangelism
In the case of new converts to Christianity being baptized into Jesus Christ, the new believers would explain to their inquiring friends and family who Jesus was, what He taught, and what had happened to Him in His death and resurrection. The person would say that now that they had fully identified themselves with Jesus through baptism, they were going to try to live their life in a way that reflected His teachings, His values, and His life.
* * * * *
Such a summary clearly doesn't say everything about baptism, but this is only a small chapter in a much longer book. Writing more would require an entire book on the subject of baptism alone… which is a good idea for a future book. But not for now.
Oh, I do actually have one more thing to say about baptism in Acts, which I will post tomorrow when we look at the baptism of the Ethiopian Eunuch.
---