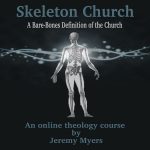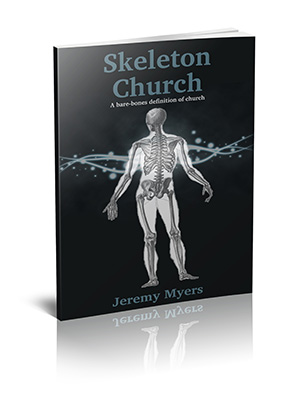 Due to many requests, one of my more popular books, Skeleton Church, is now available as a paperback! Go here to get it on Amazon.
This book has helped thousands of people understand what the church is, and more importantly, how we can ALL live and function together in unity, just as Jesus wanted.
So whether you are in a house church, mega church, or you're "done" with church … whether you are in a mainline or evangelical church … this book will help you understand what Jesus Christ is building in the world, and how you can both be a part of it and allow others to be their part.
I am pretty excited that this book is now available as a paperback because this makes it more accessible to more people so that more Christians can now live like Jesus in the world.
But that's not all … As part of preparing this book for publishing as a paperback, it has been edited, revised, and expanded, and now includes a study guide with each chapter, which makes it perfect for small group discussions.
And … that's not all! Along with updating the book and adding the study guide, I have also created an accompanying online course around the book. The course sells for $97, but when you join my online discipleship group, you can take the course for free.
And there's more! If you join any of the discipleship levels and take the Skeleton Church online course, you will be able to download a PDF copy of the newly revised and expanded book at the end of the course.
So here is what you need to do: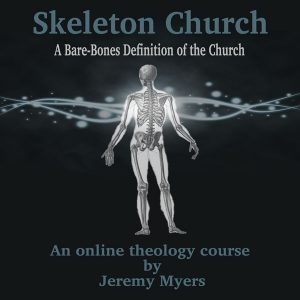 Buy a copy (or several) of the paperback books from Amazon for yourself (or for your small group study).
Sign up for the Skeleton Church online course (There are 6 lessons with 3 hours of teaching.)
Go out and live as the church in this world!
Be looking for more books and online courses from me in 2017!