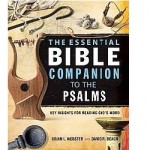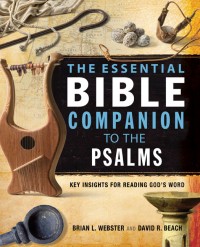 I recently read The Essential Bible Companion to the Psalms. I have mixed feelings about this book.
First, the good.
This is a great introduction to the Book of Psalms. The first part of the book contains some great background information on Hebrew poetry, the authors of the Psalms, the types of Psalms, and how to read and use the Psalms. These sections are not overly academic, but help answer some of the major questions and issues that people face when they read Psalms.
I really enjoyed the two pages on personalizing the Psalms (pp. 25-26) as I firmly believe that all Scripture is helpful for learning about ourselves, about God, and how to communicate with Him. The Psalms especially are helpful in learning how to pray and interact with God. These two pages show how you can use the Psalms to live a life in conversation with God.
Third, the Quick Reference charts starting on page 29 were also helpful. They showed some of the difficult words that readers will encounter in Psalms, the different types of Psalms, and a few other things.
Fourth and finally, I really liked the layout and summary section for each and every Psalm. On a single page, we learn the theme, the background, the structure, and some special notes about the Psalm, as well as some helpful notes for reflection. These pages are beautifully illustrated with pictures and images that connect with the subject of the Psalm. Each chapter reminded me of a perfectly crafted blog post on one of the Psalms. Frankly, I think that as more and more people read blogs, we should (and will) see more and more books follow the "blog post" layout structure. This was a brilliant decision by the editors of this series.

Now, let's turn to the bad.
First, some minor oddities. In the introductory material, the first page of each section was in a single column. But when you turned the page, the rest of the section was in two columns. I found this startling. For some reason, my brain had a little hiccup every time. It's a minor typesetting issue, but since I have some background in typesetting, I found it highly annoying. Pick between a single or double column layout and go with it.
Second, although I liked the sections of charts starting on page 29, I really wish they had expanded this section. There are so many good and useful charts that could have been included, but were not. For example, I find that there are Psalms for nearly every feeling, emotion, and problem that one experiences in life. While the chart on "Types of Psalms" kind of touched on this, I would have a liked a chart which focused on arranging the Psalms this way. So the chart would say, "When you're feeling… ______ …. read this Psalm." And then it would list the emotions and feelings we face. Anger, frustration, doubt, fear, joyfulness, etc. I think the Life Application Study Bible has charts like this if you want to see what I mean.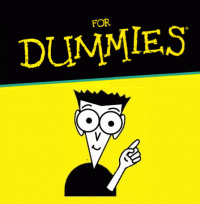 Third and finally, although I like the "blog layout" feel to the book, I often felt like I was reading a book that could be called "Psalms for Dummies." It would fit very well within the "For Dummies" book series. This isn't necessarily bad, as that is a very popular series, and there are certainly lots of people who need and want "Cliff Notes" on books of the Bible.
I just… I don't know… While I believe in making the Bible easy to understand for everybody, and that study tools and resources should be available to all, not just to professionally trained clergy and academics, I'm just sure that there is a market for books like this.
Look at this way: who buys commentaries and Bible study aids? Not laymen. Pretty much only pastors and professionally trained clergy and academics. Rarely have I gone to someone's house who has not been to Bible College or Seminary and seen their bookshelves full of Bible study materials. There are a few, certainly, but not many.
Maybe this trend is changing. I hope it is changing, and this series from Zondervan proves me wrong. I want more and more people to study the Bible seriously. But on the other hand, a book that could be called "Psalms for Dummies" is not really a serious resource for studying the Psalms. Academics and professionally trained clergy won't buy it. Laymen who don't have the time or knowledge to seriously study the Bible won't buy it. So who will buy it?
I suppose if you are leading a small group Bible study on the Psalms, this would be a good book. Or maybe if you are a pastor who wants to preach through the Psalms and need a good introductory overview of each Psalm.
This book should be a blog
In the end, I do recommend this book. I am glad it is in my library. When I teach through Psalms, I will use this volume. It will not, however, be the only book I use, or even one of the main resources for my study. For that, I will use something a little heavier, and with less pictures.
Now that I think about it, you know what I would like to see? I would have liked to see this book not as a book at all, but as a blog. If we really want to make the Bible available to people who are not professionally trained, then make it available to them in a way that is free and accessible worldwide! This is a great book; I just wish it was a blog.
FTC Disclosure: This book was given to me by Zondervan for review on this blog.