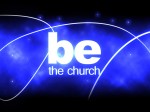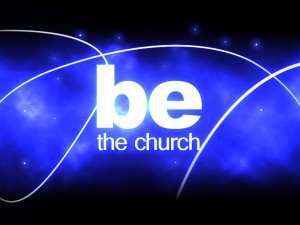 In November, my book [scg_html_fc] will be published by Civitas Press. It contains the stories of 36 people and how they have followed Jesus in seeking to live and function within His church. The stories fall into three categories: Leaving Church, Switching Church, and Reforming Church.
Leading up to publication, I am writing several posts which give credit to the authors who made this book possible. Each post will include a short description of three authors and provide a preview summary of their chapters. Below are the descriptions and summaries of three authors in the "Leaving Church" category.
Finding Church Chapter 10 – Following the Gypsy King
Tara Pohlkotte currently tells her stories of life, as she discovers it, at her personal blog: www.pohlkottepress.com. She is also a contributing author for another current Civitas Press title: Soul Bare: Reflections on Becoming Human. Holding a BA in Psychology and pursuing her Masters in Marriage and Family Therapy, Tara lives and works in Appleton, Wisconsin with her husband and two children. She loves to read, play cards, dance wildly, people watch, scribble poetry on the back of coloring pages, and spend the weekends in sweatpants with her family.
Tara brings tears to your eyes as she writes about growing up in a judgmental and critical church and the pain this caused herself and her family. She wants her own children to see Jesus, and her chapter includes a letter she wrote to her children about the Jesus she knows, loves, follows, and serves.
Finding Church Chapter 11 – Leaving for Love
Will Rochow currently works in a Catholic healthcare facility, where, besides his regular duties, he also has many pastoral care opportunities that he enjoys. Will is also a licensed semi-trailer driver and occasionally is still asked to do some relief trucking. Some of Will's many hobbies include motorcycling, wine making, reading, blogging, and cooking. Will lives with his wife Ginny in Lethbridge, Alberta. They have two adult children.
Will writes about his transition from traditional, institutional church to organic, missional church. He emphasizes the importance and necessity of love as a prerequisite for any expression of church.
Finding Church Chapter 12 – A Recovering Drug Addict
Brian Swan is the author of a blog called Allergic to BS, a collection of stories about life within the walls of an institutional church. Brian Swan lives in Crestwood, KY with his wife Kristin, and his two children, Emrick and Carley. Brian loves to race BMX bikes, and is occasionally found off-roading in his 1993 Toyota Land Cruiser.
Brian was addicted to the powerful and dangerous drug of church attendance and Bible knowledge. He writes about the overwhelming and all-consuming power of this addiction, how he came to recognize it, and what he did to break free and remain clean. He also writes about how he found true community with Christ and with others outside of "church."
---