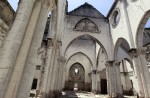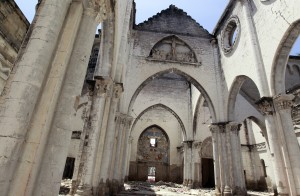 In November, my book [scg_html_fc] will be published by Civitas Press. It contains the stories of 36 people and how they have followed Jesus in seeking to live and function within His church. The stories fall into three categories: Leaving Church, Switching Church, and Reforming Church.
Leading up to publication, I am writing several posts which give credit to the authors who made this book possible. Each post will include a short description of three authors and provide a preview summary of their chapters. Below are the descriptions and summaries of three authors in the "Reforming Church" category.
Finding Church Chapter 25 – Love Lost and Found
Kris Camealy is a homeschooling mother of four. She serves as an advocate for Compassion International, a MOPS coordinator, and encourager to many, while maintaining her personal blog, AlwaysAlleluia.com. Her writing has been featured at Incourage.me and she serves as a contributor to Five Minutes for Faith. In her spare time she reads, runs and plays with her camera. She is a contributing author to the upcoming project, Soul Bare: Reflections on Becoming Human due out in March 2013.
After she grew frustrated at the lack of volunteers and involvement in her church, Kris began to fantasize about attending a newer and more active church. But then she remembered Paul's instruction that love is the key to functioning as the church, and she decided to start showing love to her church by serving and praying for the people in it. Before long, she found that she didn't need a new church; she needed a new heart for her church home.
Finding Church Chapter 26 – The Church is Messy, But You Can't Live Without Her
Daniel Darling is the Senior Pastor of Gages Lake Bible Church in the northwest suburbs of Chicago and is the author of several books, including his latest, Real: Owning Your Christian Faith. His work has been featured by a variety of evangelical publications such as "Relevant Magazine," "Focus on the Family," and "Christianity Today." He regularly blogs at DanielDarling.com. He is a sought after-speaker and is often interviewed on television and radio. He and his wife, Angela, have four children.
Beginning with the story of Jonathan Edwards and the challenges he faced in his own church, Daniel reminds us that the church is indispensable for following Jesus into the world, engaging others with the gospel, and growing into maturity in our walk with God. He uses biblical and theological insights to encourage people to remain engaged with the church, no matter what failures and weaknesses it might have.
Finding Church Chapter 27 – A Story of Becoming
Melody Harrison Hanson was a contributor to Not Alone and Not Afraid, other community projects by Civitas Press. She also blogs quietly at LogicAndImagination.com, where she tries to use her power for good. It is the messy musings of a feminist, believer & doubter, mother, alcoholic, sometimes melancholic, photographer, poet, and writer. Forgiven and grateful, she lives in Madison, WI with her husband and four kids, two cats, a dog, and oodles of dust mites.
Melody desires to be in a church that is fully egalitarian. The church she attends has no female pastors or elders, and limits women from using all of their spiritual gifts. This frustrates Melody, but she stays in her church in the hope that she can be a catalyst for change, and can lead the church to begin the conversation about women's role in ministry.
---