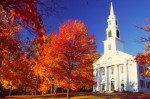 In November, my book [scg_html_fc] will be published by Civitas Press. It contains the stories of 36 people and how they have followed Jesus in seeking to live and function within His church. The stories fall into three categories: Leaving Church, Switching Church, and Reforming Church.
Leading up to publication, I am writing several posts which give credit to the authors who made this book possible. Each post will include a short description of three authors and provide a preview summary of their chapters. Below are the descriptions and summaries of three authors in the "Reforming Church" category.
Finding Church Chapter 31 – The Bride with the Holes in Her Dress
Travis Mamone is the co-host of the weekly podcast "Something Beautiful." He has written for such publications as "Provoketive Magazine," "Relevant Magazine," "Burnside Writers Collective," and "The Upper Room." He has also contributed to the books Not Alone: Stories of Living with Depression (Civitas Press, 2011) and Not Afraid: Stories of Finding Significance (Civitas Press, 2012). He lives in Easton, MD, and blogs at TravisMamone.net.
Travis recognized that the church is full of contradictions and problems. And while he toyed with the idea of leaving the church to follow Jesus, he decided to stay and rebuild the church from the inside out. He believes the way to do this is by focusing more and more on the church's one foundation, Jesus Christ our Lord.
Finding Church Chapter 32 – Jumper Cables
Mary C. M. Phillips is a caffeinated wife, mother, and writer of short stories and personal s. Her work has appeared in numerous Cup of Comfort and Chicken Soup for the Soul anthologies. She blogs at CaffeineEpiphanies.wordpress.com.
Mary learned some insightful truths about life and church from an old Dodge Challenger that her mother drove. Through it, she saw the hypocrisy of Christians, but also saw that only Jesus is perfectly reliable, and that sometimes, loving others is more important than going to church.
Finding Church Chapter 33 – Being on Mission Together
Bill Reichart is an ordained pastor in the Presbyterian Church in America and is currently serving as the Atlanta area director for the Christian Medical and Dental Associations. Bill also owns and edits a blog called MinistryBestPractices.com which is designed and dedicated to equip church leaders for innovative ministry.
Bill was brought on staff at a church as the Pastor of Assimilation. He was tasked with helping people connect to others in the church, and find fulfillment and meaning in serving there. Initially, they tried to start small groups as a way to encourage connections, but when this failed, Bill had to step back and take a fresh look at what it means to be Christ's church. He discovered that true unity and fulfillment in church comes from embarking on a mission together to love and serve others in the community.
---