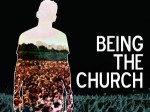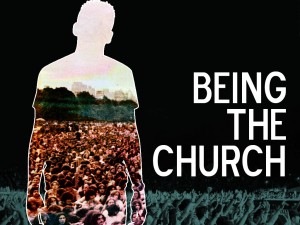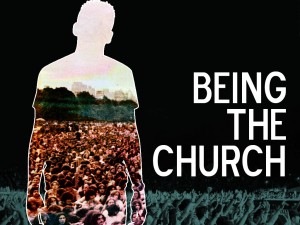 In November, my book [scg_html_fc] will be published by Civitas Press. It contains the stories of 36 people and how they have followed Jesus in seeking to live and function within His church. The stories fall into three categories: Leaving Church, Switching Church, and Reforming Church.
Leading up to publication, I am writing several posts which give credit to the authors who made this book possible. Each post will include a short description of three authors and provide a preview summary of their chapters. Below are the descriptions and summaries of three authors in the "Leaving Church" category.
Finding Church Chapter 4 – Epic Ecclesiastical Adventures
Glenn Hager is a freelance writer, living with his wife, Patty in the Chicago area. He has two adult children, three grandchildren and two great grandchildren. Glenn loves bike riding, wailing on his guitar, traveling, hanging out with friends and family, reading, and writing. He is fond of encouraging people to change the system by making it irrelevant through new, creative options.
Glenn served in numerous capacities in several types of churches. But after leaving it all behind, he writes about the loneliness and difficulties of trying to follow Jesus into uncharted waters. Here is a story from a former pastor with lots of experiences and knowledge about church, but who has followed Jesus away from traditional church.
Finding Church Chapter 5 – Janette's Church Crisis
Wayne Hobson is the author of the ebook, Suffer the Little Children: Understanding and Overcoming Spiritual Abuse and has been in ministry for over 25 years. He studied theology at Wilberforce and Lincoln Universities. He holds a B.A. in Business from La Salle University in Philadelphia, Pennsylvania, where he also minored in psychology (including counseling techniques). Wayne is a husband and a father of three children—one son and two daughters. Wayne and his wife Dorothy currently reside in North Carolina and he has been a writer for Examiner.com since 2009.
Wayne retells the story of Janette, a single mother of two, and her damaging church experience in Philadelphia with a self-appointed Apostle and his non-denominational deliverance ministry church. Due to what happened to her and her children, Janette has never set foot inside a church again.
Finding Church Chapter 6 – How Professor P. J. Gomes Helped me Question Evangelicalism
Judith Huang is a Singaporean writer and editor. A recipient of the Foyle Young Poet of the Year Award in 2001, 2003, and 2004, her poetry has been published in journals and anthologies at home and abroad. She graduated from Harvard University in 2010, where she was elected to the Signet Society of Arts and Letters. Visit her portfolio at www.judithhuang.com.
Judith writes a touching story about how Harvard Professor P. J. Gomes helped stabilize her faith by challenging and questioning it, but especially by loving students in this pivotal time of their life. Some people go to Harvard to lose their faith; Judith found hers.
---