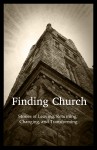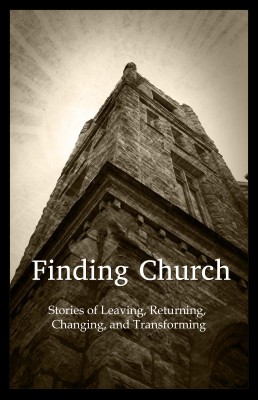 NOTE: This book has now been published and you can purchase it on Amazon.
The book is titled Finding Church, and it recounts the journeys people have experienced within church.
Below is a current list of our contributors, though it is possible that not all of these contributions will be in the final draft.
If you wish you would have submitted your story, there is still time! Find out more at the bottom of this post.
Changing Church
These are stories of people who, for numerous different reasons, left one church to join another.
Leaving Church
These are stories of people who felt that "going to church" was inhibiting their walk with Jesus, and so left the institutional church to follow and serve Jesus in other ways.
Reforming Church
Though many people have painful experiences in church, some people choose to stay at their church and try to work through them, reforming the church from the inside, and being the change they want to see. These are their stories.
Returning to Church
These are stories of people who returned to church after years of being away.
Not Yet Sent in the Story (but said they will!!!)
Let me know you want to contribute, and I will add your name to the list.