Lark News is my favorite source of fake Christian news. Why would I waste my time reading fake Christian news? Well, for one, because it makes me laugh, but also because the stories are so close to what really happens in Christianity.
Sometimes we need satire to point out the sad reality of what is really going on in our lives, or in this case, our churches.
Here are some of the recent headlines from Lark News. All the stories are fake, but if you didn't know that, you could almost believe they were true… Sad, but true. Click on the title of each article to read the whole article.


KENEMA, Sierra Leone — A short-term missions team from South Coast Community Church in New Orleans, La., arrived in this country racked by three decades of civil war, and began serving the ravaged people through the ministries of clowning and puppetry.
The team's first performance was in Makeni, a city in the north where a third of the population has been brutally slaughtered in factional fighting, and those people who remain have no reliable source of food or water.
"This war has been terrible," said one local mother of six who'd lost her husband to rebel violence three months earlier. "We've been hoping somebody would take notice of our plight and send us clowns and puppets."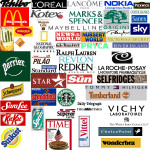 JOPLIN, Mo. – Three years ago, the Molina family sat at their kitchen table and decided to take a moral stand: They would no longer patronize any company which had connection to abortions, homosexual rights, pornography or any other objectionable cause.
This month, the Molinas' decision finally reached its zenith, as their boycott now covers every product on the U.S. market.
"Our lives have narrowed down to a few choice pleasures," says mother Carly, peeling homegrown carrots and trying to put a positive spin on their experience. The children play with splintery wooden toys hewn from a nearby tree by their father, Joe Molina. On the mantle are framed photos of former Christmases, when the children received plush Elmo toys, tricycles and other toddler fare. Those days are no more.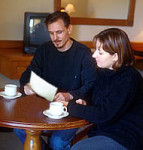 In a trend that may signal rough times for wallflower Christians, bellwether mega-church Faith Community of Winston-Salem has asked "non-participating members" to stop attending.
"No more Mr. Nice Church," says the executive pastor, newly hired from Cingular Wireless. "Bigger is not always better. Providing free services indefinitely to complacent Christians is not our mission."
"Freeloading" Christians were straining the church's nursery and facility resources and harming the church's ability to reach the lost, says the pastor.
"When your bottom line is saving souls, you get impatient with people who interfere with that goal," he says.
Faith Community sent polite but firm letters to families who attend church services and "freebie events" but never volunteer, never tithe and do not belong to a small group or other ministry. The church estimates that of its 8,000 regular attendees, only half have volunteered in the past 3 years, and a third have never given to the church.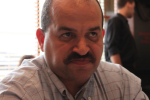 YORBA LINDA — Walk into Mark Hanson's church and nobody will greet you. The guys hanging around the foyer might even make fun of what you're wearing, or your haircut. A sign over the entrance reads, "Grab a seat in the back and shut up. Nobody cares what you think."
Welcome to Jerk Church.
"You know these guys," says Hanson, the pastor and founder. "They sit with their arms folded the whole time, leave during the altar call, criticize the pastor, snort when other people state their opinions and never create lasting bonds of friendship. Their wives are always really stressed. Bingo — that's my mission field."
Hanson fills the church schedule with events that don't actually exist.
"Men's breakfast at 7 a.m. on Saturday? No guy in our church would attend that," he says. "I announce it just so they feel good about skipping something."
Services often don't end in prayer. Rather, Hanson just says, "I'm done. I'm not even praying for you guys today. Get out of here. Go on."
Laugh… or Cry?
Yeah, some of these stories a funny, but they make me want to cry because of how close to the actual truth they are…
---