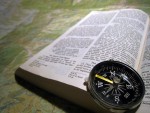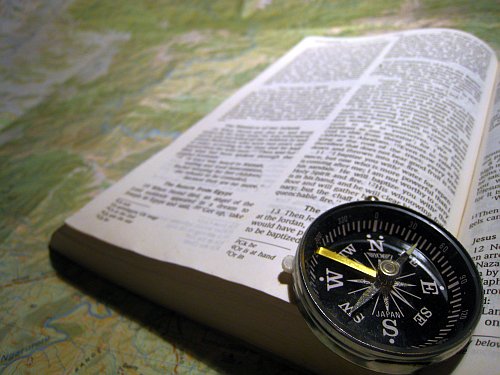 A friend told us that her favorite place to camp in Oregon was Olallie Lake.
So one Monday morning, my family and I hopped into our Toyota Sienna with all of our camping gear, I plugged Olallie Lake into my GPS, and we were off.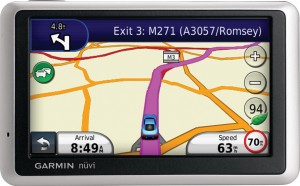 The GPS said it would take about 3 hours to arrive.
The first two hours of the trip went great. We drove up past Detroit Lake, and took a winding mountain road through luscious forests and cascading waterfalls. Since well all love camping, we were excited with anticipation.
With about twelve miles to go, the GPS told me to take a right hand turn off of the paved mountain road onto a dirt road. Though it was only twelve miles, the GPS said we would arrive in 1 hour. This was no surprise, since one has to drive slower on dirt roads in the mountains.
Five hours later we pulled in to Olallie Lake. Nevertheless, we were relieved to have even arrived. The road which the GPS took us down was nearly impassible. The road was nearly overgrown on both sides, with sometimes little more than two feet of visible road showing through all the brush, branches, and brambles.
Every few feet there were huge potholes or giant rocks which had to be carefully avoided. On the one hand, if our Sienna drove into one of those potholes, I knew it would not get back out, and on the other hand, if we drove over one of the giant boulders in the road, I knew it would rip the underside off our van. There were frequent times where my wife and I had to get out of the van to roll boulders out of the middle of the road.
As we were drove along at 2 miles per hour, we encountered many 4WD vehicles coming back down. Usually, one or the other of us would have to back up to find a place where one of us could pass the other. And without fail, as they passed, the driver of the other vehicle rolled down his window, looked at us in our Sienna van, and told us to turn back. Even they, with their 4WD, could not travel the road ahead.
But we pressed on. In our Sienna. Loaded to the gills. "Our Sienna is from Montana," we told our girls. "It thinks it is a rugged 4WD pickup."
At numerous times in those 5 hours, my wife and children had to get out of the Sienna while I crept along the treacherous road, slowly maneuvering around the potholes and rocks ahead of me, while carefully keeping my eye on the precipitous drop-off to the right.
As I look back now, it truly is a miracle that we made it to Olallie Lake.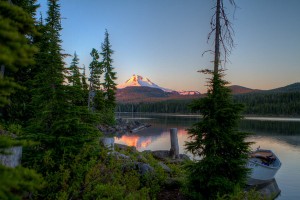 Yet when we arrived, I was absolutely shocked to discover that there were dozens of cars and campers already there. And most of the cars were the little two-door and four-door sedans you see driving around a major city; none of them could have traversed the road we had just traveled.
I went and spoke to the camp host about how all these other people had made it up such a treacherous road, and he informed me that nobody, absolutely nobody, comes up the road I had taken. When I told him this was the way I had come, he stared at me, and then stared at my Sienna and said, "In that? I am surprised you made it. Why'd you go that way?"
"I followed my GPS," I told him.
"Yeah," he said. "A GPS is great for city driving, but once you get out into the hills, it doesn't know the difference between a good dirt road, and an impassible mountain road which not even a 4WD truck can handle. Don't follow your GPS when you go home." He then pulled out a map and showed me the proper way to get home.
We had a great week of camping—probably the best week of my entire life. We saw eagles. We went on hikes. We had deer, ducks, and chipmunks in our campsite. We picked huckleberries. We played games. Talked around the fire. Read books. Went rafting. It was a wonderful week of camping.
And then traveled home. And just as the camp host had said, the road was a beautifully smooth dirt road for a mile or two, and then pavement all the rest of the way home. We made it in less than three hours.
I learned that day that my GPS, my infallible roadmap which I blindly follow around most of the time, was not infallible in all situations and circumstances. By following it, it had actually endangered not only my vehicle, but the life of my family as well.
And it got me thinking.
What else do I blindly follow in life, thinking it is an infallible guide for what I should think and how I should live? Even if this approach is safe 99% of the time, what happens when I follow it that 1% of the time when I shouldn't, and it leads me down a road from which there is (almost) no return?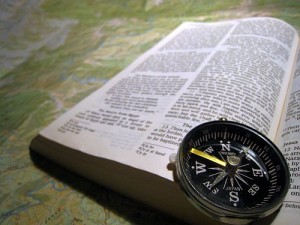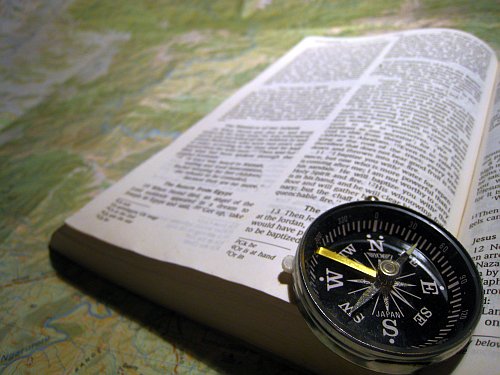 Yes, I am talking about the Bible.
Reading, studying, memorizing, and learning the Bible has been my life passion for as long as I can remember. I remember the thrill of getting my own personal Bible in Kindergarten when I learned to read. I remember in high school at the lunch break, going out and sitting in a car to read my Bible for 30 minutes while all my friends went to shoot hoops or take a break. I remember as a pastor, sitting down eagerly every Monday morning to begin the study process of preparing a sermon for the next week.
But a few years back, the Bible I thought I knew led me down a path that almost destroyed my life and my family.
This caused me to step back and reconsider and rethink everything I thought I knew about the Bible, how to read it, and what it means. I have been doing that for six or seven years now.
Some days I think I am getting closer to wherever it is I'm headed; but other days, it feels like I have only just begun. But I believe that if I keep driving down this rock and pothole filled road, I will eventually arrive at Olallie Lake, where I will enjoy the best week of camping of my life.
And I really think I'm getting close.
---
This post is part of the January 2015 Synchroblog. Here are links to the other contributors.