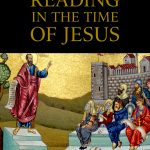 This is part of an ongoing series where I briefly interview a theologian, pastor, author, or Bible scholar that I highly respect, and ask them to tell us a bit about themselves, their most current teaching project, and the one most important truth (the hack) they wish every Christian could learn.
I call the series "Hack the Theologian." This doesn't mean I think these theologians are hacks. Far from it! It means that I am trying to find (and share with you) the one thing that makes them tick, the one insight that keeps them writing and teaching, the one truth they are most passionate about, the one idea that turned their life and theology upside down. You can read the other posts in the series right here.
(Do you know an author I can highlight in this series? Have them contact me!)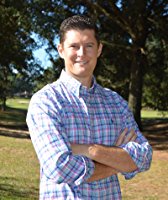 So Let's "Hack" Brian Wright
Brian Wright is an adjunct professor at Palm Beach Atlantic University and New Orleans Baptist Theological Seminary, and has been a nationally known speaker, sharing the stage with such noted celebrities as Patricia Heaton, Nick Cannon, and many others. He currently lives in Pensacola, FL, with his wife and four children.
Here are my questions to Brian…
1. Can you tell us who you are and what you do in 40 words or less?

I am a pastor, professor, author, public speaker, and prison chaplain. I'm married to Daniella Wright and we have four amazing children. If I had spare time, I would be playing sports with friends or at the beach with family.

2. Tell us something about yourself that few people know.

My first paid job was cutting curly fries at a local flea market.

3. What is the best book you have read this past year? (It doesn't have to be theological!)

The third volume of the collected letters of CS Lewis.

4. You have a new book out. Tell us a bit about it. What is the main point and what do you want people to learn or do?

Communal Reading in the Time of Jesus argues that communal reading events were a widespread phenomenon in the Roman Empire during the first century AD. This is important for a number of reasons, such as overturning the predominate idea that only a small segment of society in certain urban areas could have been involved in such literary activities, but for believers today my book helps us understand why there was such an emphasis on reading communally in the New Testament (1 Tim 4:13; Col 4:16; 1 Thess 5:27; Rev. 1:3; etc.). Therefore, I hope it encourages people to reinstitute this important spiritual practice and retrieve this great tradition of reading together.

5. Karl Barth was once asked to summarize his life's work in one sentence. He answered, "Jesus loves me, this I know, for the Bible tells me so." How would you summarize your life's work? To put this question another way, if you could get people to understand just one idea, what would it be?

In Christ, only faith working through love counts for anything.