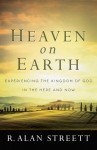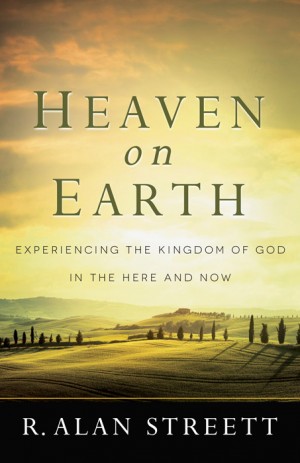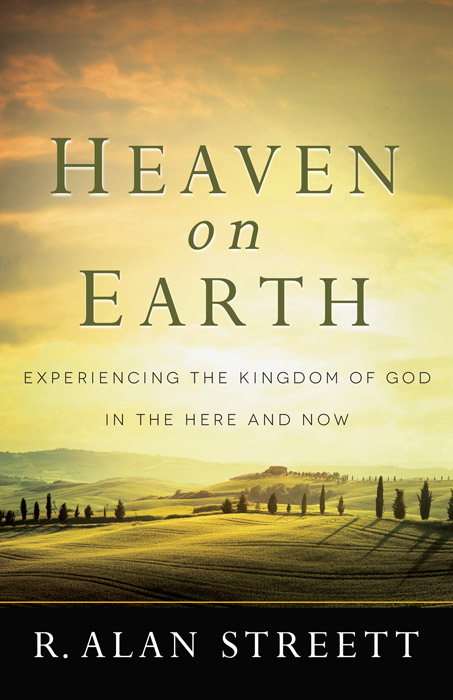 First off, I must issue a HUGE apology to Dr. Streett. He sent me his book, Heaven on Earth, for review on my blog almost a year ago, and it got lost in my "must read now" book pile.
Having read it, I really wish I would have read it earlier…when he sent it to me. It is a great book.
Dr. Streett argues that the concept of the Kingdom of God is not how it is taught or understood in most churches and Bible studies, namely, as equivalent to going to heaven when we die… as a pie in the sky in the bye-and-bye. The Kingdom of God, as taught by Jesus Christ and the apostles, is an experience to be lived out here and now, in our day-to-day lives, as we follow Jesus and love others. This is the basic argument of his book.
Using a broad sweep of biblical history from Genesis to Revelation, Dr. Streett shows that the concept of the Kingdom of God on earth was at the center of the hopes and dreams of Israel, and when John the Baptist and Jesus carried out their ministries, they were announcing the arrival and inauguration of this Kingdom in the person and work of Jesus Christ.
Certainly, Jesus changed some of the Kingdom expectations through His life, teaching, and ministry, especially in the areas of what sort of Messiah King He was going to be, and how the Kingdom of God would exist and function upon the earth, but the overall hopes and dreams of Israel, especially as presented within the Prophets, remained intact through the teachings and ministry of John, Jesus, and the Early Church.
The Gospel of the Kingdom, then, is not only a promise for what happens after death, but is also (primarily?) a message about the here and now, and how to live life as members of God's Kingdom on earth. The Gospel of the Kingdom of God is not about leaving earth to go to heaven, but is about bringing heaven down to earth.
R. Alan Street's book does a pretty good job presenting this idea. He even showed that what goes on in many church serves today is not the only way of carrying out Kingdom-focused activity (pp. 258-263). The only real shortcoming of the book is that I wish he had spent a lot more time talking about the Kingdom-focused activity of loving those outside the church. As it is, he really only spends one paragraph talking about this, but Jesus emphasized such outward-focused love during His ministry, and the church at large could benefit from more of a reminder that the Kingdom of God is not just about loving one another, but is also about loving and serving those who live in darkness and fear.
In the end, I am glad I read Heaven on Earth … I am just sorry it took so long to read it.