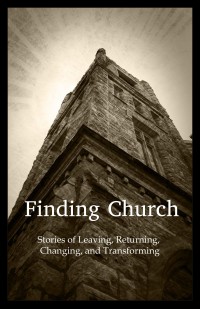 Note: This book has already been published. You can find it here: Finding Church
I am working with a publisher to write a book about people and their experiences with church. If you have a story to tell, and would like to get your story into print, you are invited to participate.
The rest of the post contains more information, but here are the submission guidelines if you just want to start writing:
Finding Church Project Submission Guidelines (MS Word)
Finding Church
The working title of the book is Finding Church. 
The project is currently broken up into four categories. These categories may change as the project develops. We encourage you to shape your submission to fit within one of these categories.
Leaving Church
Stories about personal life adjustments, theological changes, or church moral failures which led people to leave church for good.
Returning to Church
Stories about people who used to attend church years ago, but stopped for a while, and have now decided to start attending again. These stories explain why they left, and what caused them to return.
Reforming Church
Though many people are leaving the church and criticizing how church is done, some people want to stay within their church and be part of the solution. These stories relate what problems exist in the church, and how the person is seeking to reform and renew the church from within.
Changing Church
Many people leave one church to attend another. Sometimes they attend a similar church across town; other times the new church is a completely different denomination, or form of church, such as going from a mega-church to a house-church. These stories reveal what moves the person made, and why they changed churches.
We are looking for 1000-2000 word stories about your experience in one of these areas. We are not looking for theological argumentation or extended explanation of biblical texts, but simply the real, honest stories of people wrestling with their involvement in church.
We encourage you to let it all out on the page, and share in detail both the external circumstances and the internal conflicts that arise because of it. When at all possible show – don't tell. Give us the gritty details, the emotions, the conflict, how you felt, how you responded (good and bad), and what you learned, if applicable to your story.
Submit Your Story for Publication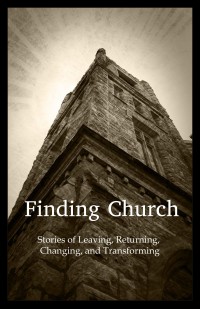 To learn more, check out the following links and submission guidelines:
Announce the Project On Your Blog
If you are a blogger and think that some of your readers might want to participate in this project, please consider writing a post about it and including the following badge on your blog sidebar.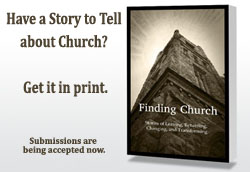 To add this badge, copy and paste the following code into a text widget on your blog sidebar: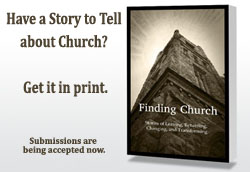 When you have done this, let me know, and I will include a link to your blog here:
---