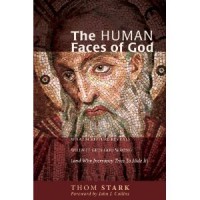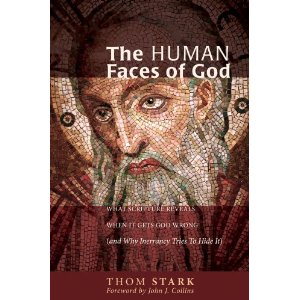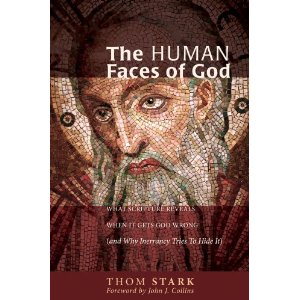 I just finished reading The Human Faces of God
by Thom Stark.
This is a dangerous book… My favorite kind.
I don't think I have ever agreed and disagreed with one book so much. I am a book scribbler and judge the worth of a book by how much I scribble in it. There are scribbles on almost every paragraph of this book.
But my scribbles are inconsistent. On one page, I crossed out an entire section, and scribble "NO! NO! NO!" all over the page. But on the very next page, I underlined and starred half of it, with "YES! YES! YES!" written in the margin.
And I'm not schizophrenic. That's just the way this book is. It is the most troubling and helpful book I have read in a very long time.
What is the book about?
Well, the subtitle gives a hint: The Human Faces of God
 is about "What Scripture reveals when God gets it wrong (and why inerrancy tries to hide it)."
Whoa! For someone who received all of his education at some of the leading "Inerrantist" schools in the country, I found the book incredibly challenging. The good thing is that I had already been somewhat primed for this in my series on Bibliology where I questioned and challenged everything I had been taught about Inerrancy and Inspiration.
Book Summary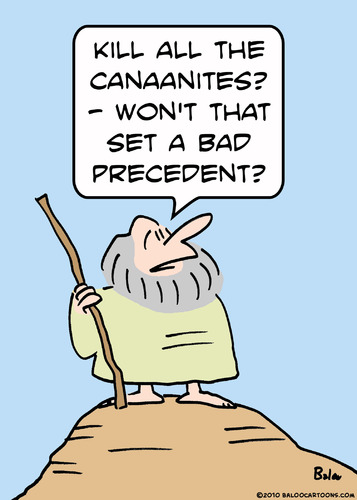 Chapters 1-3 reveal in stark reality the difficulties with the doctrine of inerrancy. In these chapters he shows why Scripture is not divine inerrant Word of God, and argues that such a view is impossible if we deal seriously and literally with the text, the way we all claim to do. Furthermore, he argues that the view of inerrancy is detrimental to our spiritual growth as followers of Jesus.
Then, chapters 4-9, Thom Stark digs a giant hole under all of us who believe in inerrancy. And I'll be honest. I don't have answers to most of the issues he raises. In chapter 4, he shows fairly convincingly that early Israelite religion was polytheistic.  Chapter 5 makes you cringe with the clear explanation of several Old Testament passages where Yahweh clearly seems to be calling for human sacrifice. Then there is chapter 6, which talks about the genocides in Scripture, all of which were undertaken at God's command. Chapter 7 deals with a famous textual issue of whether David actually killed Goliath or not (cf. 2 Sam 21:19), and chapter 8 makes the case that Jesus was wrong in many of His predictions about the future.
After having dug this huge hole beneath our feet, Stark then builds a little footbridge across it in chapter 10, by showing that even if the Bible is full of errors, it can still be used as an authoritative tool for learning about ourselves and God.
The Good, the Bad, and the Ugly
There is way too much that is helpful and difficult about this book to survey it all here. Let me just give a few points.
I agree with Thom Stark's contention that "the Bible is an argument — with itself" (p. 1). I do believe that there are competing views in Scripture about God, sin, salvation, and the role of the people of God in history. I am not sure I would call these "contradictions" but rather, "differing perspectives." Nevertheless, he makes a good point: the Bible does not speak with a unified single voice, but rather a choir (or cacophony, depending on your mood) of voices.
I take exception with Thom Stark on several of his points. I don't hold to the JEDP theory of the Pentateuch (he appears to hold to a form of it), and I believe that the books of the Bible were written by who they say they were. I also tend to believe that with lots of study, thinking, and research, most "errors" in the Bible are actually due to our failure to understand what was written. However, my greatest area of disagreement is with chapter 8, where he argues that Jesus was wrong about His predictions of the future. I just cannot agree with some of these points, and despite Thom Stark's claim to the contrary, I do think he reveals an antisupernaturalist bent in his approach to Scripture.
I do agree (I think), that some of what is done in Scripture according to the instructions of God may not have actually been according to the instructions of God. But again, I am not sure this counts as an error. Scripture can still be an inerrant record of what people actually thought God was telling them to do, even if He didn't tell them to do it. God could have made sure that this was accurately recorded, not so that we could copy and emulate what was done, but so that we could learn from it and avoid it ourselves.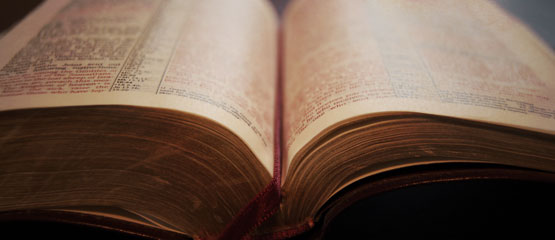 Maybe this isn't all the far from the point of Thom Stark. In the end, he argues that even though the Bible has errors, this makes it more valuable, rather than less. Rather than setting us loose in a sea of uncertainty and relativism, the Bible becomes a book which spurs imagination, dialogue, critical thinking, discernment, reason, intelligence, compassion, justice, and mercy.  The Bible becomes a book through which God can speak to us, revealing to us all our tendencies for evil, especially the tendency for doing evil in the name of God.
I cannot decide if this book should go on my "Burning Books" list. It will certainly set your mind and heart on fire, but you may also want to set the book on fire. For me, as I read it, I frequently felt despair setting in. I had no answers for the arguments he was making. In many places, his logic was clear, but I hated where it was leading. But I will also admit that when I finally got to the end of the book, I wept. This wasn't necessarily because I agreed with the conclusions, but because he provided a way of escape. The tension that was built throughout the entire book melted away. I saw how one could abandon inerrancy, but still hold to Scripture as the inspiring Word of God.
I still have question and issues with much of what Thom Stark wrote, but at least I see that there is a way to deal with the problems of the text without being set adrift at sea without an anchor (p. 240).
In the end, if you think you can take the risk, I highly recommend The Human Faces of God
 by Thom Stark. Though written on an academic subject, the book is very readable, and he writes with wit and humor. Interestingly, the book began as a series of blog posts…. that sounds familiar….
---