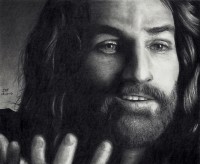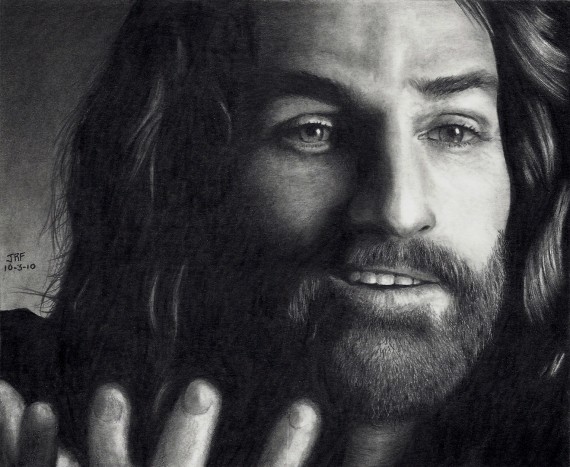 The humor of Jesus is not like that of many comedians today, whose monologues are full of coarse language and perverted jokes. (Although, I must admit, Jesus does tell a few "bathroom humor" jokes.)
But in general, the humor of Jesus is rich, deep, insightful, and most of all, intentional. His humorous stories and witty remarks were always for the purpose of making a point, and getting people to think about what they believed.
Jesus was no serious, dour-faced, religious teacher who never smiled and looked down his nose at those who did. I believe one reason Jesus attracted the crowds He did is because of the sparkle in His eye, and the constant half-smile which hinted at a secret joke only He knew.
The Humorous Stories of Jesus
I did not realize this about Jesus for the longest time, but when I first began to understand the humor of Jesus, I soon realized that in the Gospels, Jesus is telling a humorous story on almost every page.
No, His stories will not cause you to burst into uproarious laughter. His stories are like banter among friends, or the humor of a political cartoon that takes a humorous jab at an opponent. The humor of Jesus is probably closer to what we would call wit, satire, and irony.
When understood, the humor of Jesus rarely makes you laugh out loud, but you might smile, or even chuckle, when you see His point. That's Christ's type of humor.
One of the sources that helped me discover the humor of Jesus is a little book by Elton Trueblood called The Humor of Christ
. His book is barely an introduction to the humor of Jesus, but it contains some good insights.
Elton says in the preface to his book that the idea that Jesus was humorous came when he was trying to have family devotions one night.
His eldest son was four years old, and Elton was reading to them out of Matthew 7. As he read along, feeling very serious about the weighty subject matter of that portion of Scripture, all of a sudden, his young son began to laugh.
Elton says he tried to shush his son, and admonish him against laughing at Scripture. His son objected, "But Dad, the picture is funny!" Elton says he looked down at what he had just been reading and saw that in fact, his son was correct. The image that Jesus had painted with words was indeed preposterous.  It was the image of a man with a trunk of tree sticking out of his eye, trying to remove a speck of sawdust from the eye of a friend. The very idea is ludicrous (The Humor of Christ
, p. 9).
Don't Be So Serious!
Most of us adults have learned that Bible study is a serious matter, that God is up there with His arms crossed making sure we don't get out of line, and that Jesus spoke some very weighty words so we need to get down to business and learn them.
Elton's child did not know any of this nonsense, and so when he heard a funny story, he laughed. Elton says that event got him started on the study of the humor of Christ. He says the more he studied, the more humor he found. Elton says,
There are numerous passages in the recorded teaching which are practically incomprehensible when [the humor is ignored].
Another author who has also noticed The Wisdom & Wit of Rabbi Jesus
 noticed the same thing:
An occupational hazard of any witty speaker is that hearers may suppose that what was said with tongue in cheek represents the humorist's viewpoint (p. 33).
And if an audience can misunderstand witty comments that they hear, written wit from another time and culture and language are even harder to discern.
Nevertheless, understanding the words of Jesus in the Gospels will be much easier if we presuppose that Jesus may be telling a humorous story to poke fun at the religion and theology of His day, rather than the traditional idea that a dour-faced Jesus is telling a serious story about how to live and behave to truly be His follower.
Whenever you come across a difficult teaching of Jesus, it can often be sorted out rather quickly if you consider the laughter factor. When the teaching is taken seriously, it doesn't make sense. But when you imagine the sparkling eyes of Jesus and the hint of a smile on his lips, with the disciples winking at each other and elbowing each other in the ribs, the passage will often make much more sense.
This post is based off the Grace Commentary for Luke 5:33-39. There are three stories in this passage which provide good examples of the humor of Jesus.
---