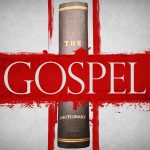 I have a new online discipleship course that goes along with my new book. The new book is titled Nothing but the Blood of Jesus, and the course is The Gospel Dictionary.
The Gospel Dictionary Course
The book is based on the course, but the course is about 10x longer than the book…
The book looks at five key words from the Bible, sin, law, sacrifice, scapegoating, and blood, to show how the sacrifice of Jesus saves us from our sin. After defining each of the five words, I then look at various passages from Scripture that can now be better understood once we have properly defined the words. In the book, I looked at 56 passages that were related to these 5 words. The book also ended up being 93,000 words.
The only reason I am sharing this is because the new course doesn't just look at five words … it looks at 52. And just as with the book, every entry looks at several texts from the Bible to help you better understand them.
So just think about this … My book, Nothing but the Blood of Jesus, looked at 5 words, and 56 texts (averaging 11 each). It took me 93,000 words.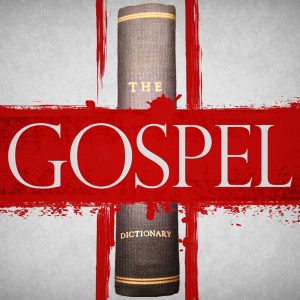 My course looks at 52 words, with each entry looking at various texts from the Bible. This is going to be a MASSIVE course. Yes, some of the entries are much shorter than what I had in the book, but still, this is going HUGE.
Right now, there are about 10 lessons up and ready to go. My goal is to add a few more each month as I get them written and recorded. It will probably take me at least the rest of the year to finish it. But you can begin taking it right now.
Now, the price for the course is $299, which is actually a screaming deal, considering how much information is in the course, but if you join my "Hope" or "Love" discipleship group, then you can take the course (and all my other courses) at no additional cost. Just go here to learn more about the various discipleship levels.
Of course (pun intended!), if you are not sure about taking the course, I recommend you get a taste for what is in it by reading my new book. If you like what is in the book and how I explain the five words and the various Scripture texts, then you will LOVE learning about the 52 words in the course.
So here's the plan:
1. Buy and read the book.
2. Then, if you like it, come back here and join either the "Hope" or "Love" discipleship groups.
3. Take the Gospel Dictionary course.
Buy Your Copy on Amazon Today
The book is 292 pages, and I am super excited to hear what you think about it. It is available for the Kindle or in Paperback on Amazon. Just choose which version you prefer to be taken to the appropriate page: