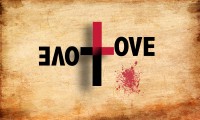 This is a
guest post
by Will Rochow. He is a Bible School and Seminary graduate who served in three churches before following God away from the institutional church. However, he is more "in the ministry" today than ever before. Will is also an avid motorcycle enthusiast, and actively writes at 
Rethinking Faith and Church
. You can also connect with Will on Twitter and Facebook.
Imagine there's no heaven
It's easy if you try
No hell below us
Above us only sky
Imagine all the people living for today
So began the classic song "Imagine" by John Lennon. As a former Beatles fan, and more specifically, a John Lennon fan, I used to love that song. I remember a time before the Lord grabbed ahold of me that I actually said that I wanted that song at my funeral one day. It's interesting how one's perspective changes upon meeting Jesus. Today, that's probably the last song I'd want at my memorial.
Over this past Christmas season, my son loaned me a rather controversial book. I won't mention the name of the book here, but suffice it to say that the author, a prominent church leader, had some pretty bizarre views of heaven, and more specifically, of hell. I wondered if perhaps the author of that book was an "Imagine" fan too. At the very least, he seemed to have quite an imagination.
To the best of my knowledge, John Lennon never professed a faith in Jesus Christ before being assassinated. However, God Himself will be the judge of that. Still, I cannot help but wonder how many other ways we sometimes "Imagine" the things of God to be. Could there really be some Christians out there somewhere who also "Imagine there's no heaven" and who are equally convinced that there in also "no hell below us?" How many other ways aren't we also perhaps imagining God to be that doesn't line up with proper hermeneutics? Sometimes it all seems to me a bit like we've created some new kind of gospel.

A Different Gospel
The Apostle Paul wondered about the same sort of thing when he said, "I am astonished that you are so quickly deserting the one who called you by the grace of Christ and are turning to a different gospel – which is really no gospel at all" (Galatians 1:6,7; NIV). Wow, I guess some things never change.
So what is the answer? How do we guard ourselves from fanciful imaginations? How do we guard ourselves from falling for a "different gospel?"
I'm sure that there is no hard and fast rule. If one person believes that there is a formula, the next person will no doubt have issues with it. We all have our little pet verses to support our views, and they work well enough, until another person comes along with a different view. "The one who states his case first seems right, until the other comes and examines him" (Proverbs 18:17; ESV).
Handling the Real Thing
Many years ago I heard an illustration somewhere that I liked, even though I cannot attest to it being correct. It concerns the government's training of its agents to spot counterfeit money. To paraphrase it as near as I can remember, apparently the way they do this is not by working with counterfeit money as much as it is with working with the real thing. Apparently the thinking is that by handling the real stuff often enough, the agents are much more likely to spot the counterfeit when they encounter it.
Maybe that is one way for us to guard ourselves from fanciful imaginations and counterfeit "different gospels." Maybe one reason that some people seem to have strange biblical interpretations is because they haven't spent enough time handling the real thing. Unlike Paul's fourteen years in the wilderness after his conversion and before beginning his ministry (Galatians 2:1), maybe they haven't spent enough time in the wilderness before starting theirs. Who knows?
The Ultimate Question
I'm reminded of a book that was required reading back in Bible School. It was called, Celebration of Discipline: The Path to Spiritual Growth
and was authored by Richard Foster. I still have that book on my shelf. Notice the chapter titles: Meditation, Prayer, Fasting, Study, Simplicity, Solitude, Submission, Service, Confession, Worship, Guidance, and Celebration. For many of the old timers of yesteryear, such "Disciplines" were key and foundational to proper hermeneutics and spiritual development. Have we today gotten away from that a bit?
Were our forefathers right in their understanding of the "Disciplines," or are we seeing ourselves as a little more enlightened than we perceive them to have been? I confess that I do not know what the answer is except to say that our spiritual walks ultimately are personal and even private. Carefully read Romans 14 and tell me if that isn't so. The bottom line in all matters of Christianity is, are we walking in genuine love and relationships? For me, that is the ultimate question.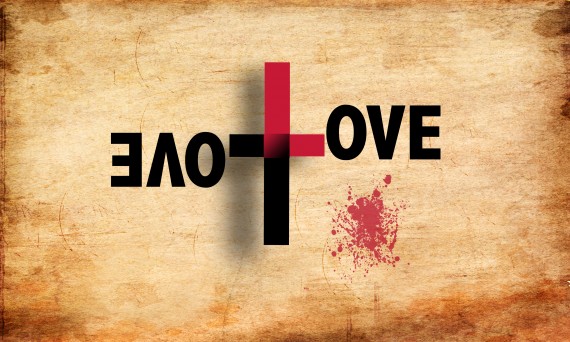 The first ingredient of a "different gospel" is that we have imagined that it is possible to be a Christian and not genuinely love our neighbor. If we believe that, then perhaps we can also "Imagine there's no heaven" and "No hell below us." That's the way I see it anyway.
---